Call out tem cinco sentidos que veremos logo mais. Mas como é muito importante que você use nossos posts da maneira mais eficiente, antes vou falar sobre o Anki. O Anki é uma ferramenta de repetição espaçada que você pode instalar gratuitamente no seu computador para estudar inglês de forma organizada e eficaz. Aqui você pode ler nosso tutorial completo da ferramenta.
Bem, voltando ao assunto principal do post, call out pode ser usado no sentido de gritar, anunciar algo em um tom de voz alto, requisitar os serviços de alguém, desafiar alguém e, por fim, chamar atenção de alguém. Vamos aos exemplos?
1 – Call out como gritar:
When I realized I was trapped, I called out for help.
Quando eu percebi que estava presa, eu gritei por ajuda.
I called out from the porch for lemonade.
Eu gritei da varanda por limonada.
("For lemonade" aqui tem a ideia de "para pedir limonada".)
Hands up, please – don't call out.
Mãos ao alto, por favor. Não grite.
'In here!' she called out.
"Aqui!", ela gritou.
2 – Call out no sentido de anunciar algo em voz alta:
The announcer called out the names of the runners as they crossed the finish line.
O locutor anunciou os nomes dos corredores conforme ele cruzavam a linha de chegada.
The conductor called the station name out as we pulled up.
O condutor anunciou o nome da estação conforme nós nos levantamos.
You should call out a warning to those behind you on the trail.
Você deveria emitir um alerta para aqueles atrás de você na trilha.
3 – Call out como requisitar ou pedir os serviços de alguém:
The mayor called out the guard to suppress the riots.
O prefeito requisitou a guarda para suprimir os tumultos.
We called the veterinarian out to the farm to examine one of the calves.
Nós requisitamos o veterinário para a fazenda para examinar um dos bezerros.
The lifeboat was called out yesterday.
O bote salva-vidas foi requisitado ontem.
Governor Ross called out the militia to deal with the riot.
O governador Ross pediu para milícia lidar com a rebelião.
If you don't want to cook, we can just call out for pizza.
Se você não quer cozinhar, nós podemos apenas pedir pizza.
4 – Call out no sentido de desafiar alguém:
When I insulted his mother, he called me out.
Quando eu insultei a mãe dele, ele me desafiou.
Why did you call out that guy? He used to be a prizefighter!
Por que você desafiou aquele cara? Ele era um lutador campeão!
Dan called her out on a couple of contradictions in her story.
Dan desafiou ela em algumas contradições na sua história.
5 – Call out como chamar a atenção de alguém:
You should politely but firmly call them out on their offensive behavior.
Você deveria educadamente mas firmemente chamar a atenção deles pelo comportamento ofensivo.
People were calling him out for his negative comments.
As pessoas estão chamando a atenção dele pelos seus comentários negativos.
Why he would call her out in an open forum is beyond me.
Por que ele chamaria a atenção dela em um fórum aberto "me ultrapassa a razão".
Você já conhecia esse phrasal verb? O que achou de call out? Conte para a gente abaixo e lembre-se de compartilhar o post!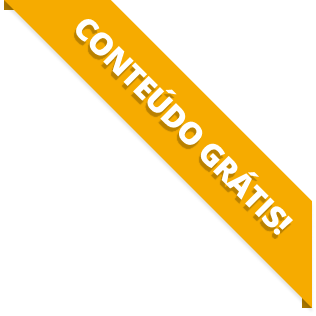 BAIXE O MATERIAL DO POST(PDF+MP3) PARA ESTUDAR QUANDO E COMO QUISER.