Hoje veremos algo bastante simples: como dizer "imposto de renda". Vocabulário nunca é demais e, por mais que você não tenha estrita necessidade de saber esse em particular, vai acrescentar algo ao aprendizado e você entenderá quando ouvir por aí.
O termo usado é income tax. Income significa renda, receita, faturamento. Tax significa imposto, taxa, tarifa. Então é bem intuitivo que income tax seja imposto de renda.
A seguir temos várias frases de exemplo de income tax. É recomendável que você revise esse vocabulário, para realmente aprender. Uma maneira rápida e eficiente de revisar e memorizar vocabulário é com o Anki. Veja como é simples através do tutorial completo do Anki.
He pays 15 percent in federal income tax, or $2811.
Ele paga 15 por cento em imposto de renda federal, ou 2811 dólares.
I got an income tax refund and I wanna blow it all.
Eu recebi um ressarcimento de imposto de renda e eu quero gastar todo.
("I wanna blow it all" seria "eu quero explodir tudo", ao pé da letra. No contexto, a frase está sendo falado no sentido figurado de "quero gastar todo o dinheiro".)
No income tax has been paid on these millions.
Nenhum imposto de renda foi pago nesses milhões.
Sir, you don't pay your income tax?
Senhor, você não paga seu imposto de renda?
"What?" "I said, we can prosecute him for income tax evasion!"
"O que?" "Eu disse, nós podemos processar ele por sonegação de imposto de renda."
"Yeah, but don't some of that go to income tax?" "Yeah, you're right."
"Sim, mas uma parte disso não vai para imposto de renda?" "Sim, você está certo."
What's the cash value of those tickets so I can report it on my income tax?
Qual o valor em dinheiro daqueles ingressos para que eu possa declarar no meu imposto de renda?
Mr. Cohen, you're under arrest. Nonpayment of federal income tax.
Mr. Cohen, você está preso. Falta de pagamento de imposto de renda federal.
The money obtained is regarded as a capital receipt and is not liable to income tax.
O dinheiro obtido é considerado como receita capital e não é sujeito a imposto de renda.
I pay income tax and council tax, portions of which are spent on road maintenance.
Eu pago imposto de renda e imposto municipal, porções do quais são gastas na manutenção de estradas.
Ficamos por aqui com essa dica e, se você tiver qualquer dúvida ou sugestão, deixe nos comentários. Compartilhe o post e até mais!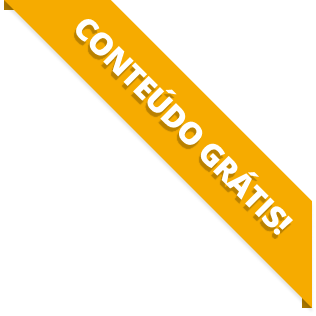 BAIXE O MATERIAL DO POST(PDF+MP3) PARA ESTUDAR QUANDO E COMO QUISER.