"Vai entender" é uma expressão muito comum na língua portuguesa. Felizmente, ela tem um ótimo equivalente em inglês, que estudaremos no post de hoje.
Esse equivalente é a expressão go figure. Ela tem as mesmas facetas de "vai entender". Ambas são como interjeições, que podem ser usadas para: expressar que algo é impressionante, estranho, surpreendente ou até contraditório; ironicamente, dizer que algo não é tão incrível e fantástico como está sendo apresentado.
Até literalmente, podemos entender go figure como "vai entender" — o phrasal verb figure out, cujo verbo é figure, tem o sentido de "desvendar, entender".
A seguir, temos vários exemplos de go figure em contexto. Para usá-los de maneira eficiente, você precisa conhecer o Anki. Ele é uma excelente ferramenta de revisão, que vai potencializar seus estudos. Veja o tutorial completo.
It's a terrible movie and it made $200 million. Go figure!
É um filme terrível e fez 200 milhões de dólares. Vai entender!
The paint was really good, so they stopped making it — go figure, right?
A pintura era muito boa, então eles pararam de fabricá-la — vai entender, né?
After losing their first six games, they won the next ten. Go figure.
Após perderem seus primeiros seis jogos, eles ganharam os próximos dez. Vai entender.
"Linda didn't like me." "Go figure."
"A Linda não gostou de mim." "Vai entender."
And he doesn't have a girlfriend. Go figure!
E ele não tem uma namorada. Vai entender!
"You don't look happy to see me." "Yeah, go figure."
"Você não parece feliz de me ver." "Sim, vai entender."
"Yeah he likes to pretend he's sleeping." "Go figure."
"Sim, ele gosta de fingir que está dormindo." "Vai entender."
The car wouldn't start yesterday no matter what I did, but today it works just fine. Go figure.
O carro não pegava ontem, não importava o que eu fizesse, mas hoje funciona normalmente. Vai entender.
("Just fine" é uma expressão usada para dizer que algo funciona "normalmente", "muito bem", "sem problemas".)
She says she wants to have a conversation, but when I try, she does all the talking. Go figure.
Ela diz que quer ter uma conversa, mas quando eu tento, ela é a única a falar. Vai entender.
("Do all the talking" é uma expressão que significa "ser o único a falar" em uma determinada interação.)
The government said it would promote free trade by increasing tariffs on imported goods. Go figure.
O governo disse que promoveria livre comércio ao aumentar tarifas em bens importados. Vai entender.
Essa foi a dica de hoje. Espero que tenha curtido e não deixe de compartilhar com os amigos. Deixe qualquer sugestão ou dúvida nos comentários e até a próxima!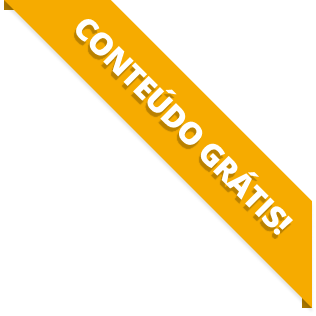 BAIXE O MATERIAL DO POST(PDF+MP3) PARA ESTUDAR QUANDO E COMO QUISER.