A dica do post de hoje é uma daquelas coisas que, além de não serem óbvias, não são faladas com frequência. Como se diz "verde" e "maduro", falando do desenvolvimento de uma fruta, em inglês?
É bem simples. Para dizer verde temos duas opções: unripe ou simplesmente green. Para dizer maduro, é ripe. A palavra ripe tem o exato significado de "maduro", assim como unripe tem exatamente o oposto.
Sabendo disso, vamos ver agora uma série de frases onde essas palavras são usadas. É fundamental que você não só veja os exemplos, mas use o Anki com eles. Se não conhece o Anki, veja aqui o tutorial completo.
1 – Primeiro, exemplos de uso da palavra unripe, que é "imaturo" ou "verde".
The unripe fruit is sometimes hazardously ingested to achieve abortion.
A fruta verde é por vezes perigosamente ingerida para provocar aborto.
Their diet consists of nectar, pollen, flowers, fruits and unripe grains.
A dieta deles consiste de nectar, pólen, flores, frutas e grãos verdes.
I was only ill once and that came of eating an unripe pear.
Eu apenas estive doente uma vez e isso veio de comer pêra verde.
2 – Agora, exemplos da palavra green sendo usada para se referir ao estado de maturação de uma fruta.
In this condition it is called "green", unripe or not cured.
Nessa condição, é chamado de "verde", imaturo ou não curado.
Families in the nearby village were eating "green" or unripe maize.
Famílias no vilarejo próximo estavam comendo milho "verde" ou imaturo.
If they're too green, they were picked too soon and will never taste good.
Se eles estiverem verde demais, eles foram pegos cedo demais e nunca vão ter bom sabor.
("To taste good" quer dizer "ter bom sabor".)
3 – Agora, exemplos da palavra ripe, que significa "maduro".
Trees bearing big, ripe fruits of all kinds were everywhere.
Árvores carregando frutas grandes e maduras de todos os tipos estavam por toda a parte.
I proceeded to pick the ripe fruits and vegetables.
Eu procedi e peguei as frutas e vegetais maduros.
There are crops which are ripe now and ready to be harvested!
Existem colheitas que estão maduras agora e prontas para serem coletadas!
He can tell by looking if a fruit is ripe or overly grown.
Ele consegue dizer pelo olhar se uma fruta está madura ou excessivamente desenvolvida.
He looked carefully around him as he walked, noting bushes laden with ripe fruit.
Ele olhou cuidadosamente ao redor dele enquanto andava, percebendo arbustos carregados com frutas maduras.
Espero que tenha curtido essa dica. Se tiver alguma sugestão para nós, deixe nos comentários. Bons estudos para você e até mais!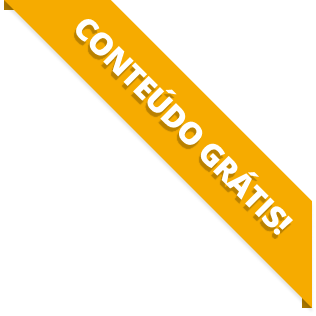 BAIXE O MATERIAL DO POST(PDF+MP3) PARA ESTUDAR QUANDO E COMO QUISER.