Hoje trazemos a expressão miss the boat. Ela possui três significados, que veremos em detalhes no decorrer deste post. Mas antes, deixe-me perguntar, você já usa o Anki? É vital estar sempre em contato com o vocabulário que se aprende numa língua, e o Anki ajuda imensamente nisso. Veja como.
Vamos então aos significados e usos da expressão miss the boat.
1 – Miss the boat pode significar "perder uma oportunidade" (devido a uma lentidão em fazer o que é necessário para aproveitar essa oportunidade). Veja alguns exemplos:
You should have sold that house a year ago — you missed the boat.
Você deveria ter vendido aquela casa um ano atrás — você perdeu a oportunidade.
Pay attention, John, or you'll miss the boat and not learn algebra.
Preste atenção, John, ou você vai perder a oportunidade e não aprender algebra.
Jean missed the boat on that club membership.
Jean perdeu a oportunidade naquela associação do clube.
He missed the boat when he applied too late to get into college.
Ele perdeu a oportunidade quando ele candidatou-se tarde demais para entrar na faculdade.
2 – Miss the boat pode significar "não entender (algo)", "entender errado" ou ainda "enganar-se". Veja os exemplos para compreender esse uso:
I missed the boat on that explanation.
Eu não entendi aquela explicação.
If you think you can do that, you have just missed the boat.
Se você pensa que pode fazer isso, você acaba de não entender.
(Para quem não sabe, a palavra "just" após o "have", num contexto de present perfect, indica que a ação acaba de ocorrer.)
I believe that people who think this issue is simply going to disappear, have missed the boat.
Eu acredito que pessoas que pensam que esse problema vai simplesmente desaparecer, entenderam errado.
And feminism has missed the boat, Roiphe says, by focusing on the wrong things.
E o feminismo enganou-se, diz Roiphe, focando nas coisas erradas.
I missed the boat on the essay question. My answer was wrong.
Eu me enganei na questão da redação. Minha resposta estava errada.
I really missed the boat on the whole point of the subject.
Eu realmente não entendi o propósito geral do assunto.
(A palavra "point" é comumente utilizada na língua inglesa para dizer "propósito, objetivo". Por exemplo, "That's the whole point of surveillance" é traduzido como "Esse é o objetivo/propósito da vigilância".)
Ficamos por aqui com a expressão miss the boat. Curtiu? Compartilhe o post, continue a estudar o idioma e até a próxima!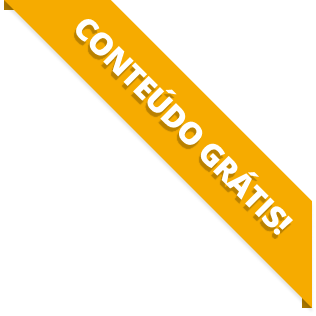 BAIXE O MATERIAL DO POST(PDF+MP3) PARA ESTUDAR QUANDO E COMO QUISER.