Olá pessoal, prontos para mais uma dica? Neste post você conhecerá tudo sobre a expressão over the top. Existem dois significados possíveis, os quais veremos em detalhes. Como sempre, você terá várias frases com over the top em contexto para assimilar e praticar.
Para realmente aprender essa expressão, no entanto, recomendamos que você pegue as frases de exemplo e insira num programa de repetição espaçada chamado Anki. É bastante simples, veja como fazer isso no nosso tutorial do Anki.
Agora, voltando à expressão over the top, vamos aos seus possíveis sentidos.
1 – Over the top, como adjetivo, pode significar "exagerado, além de limites normais, extremo ou excessivo". Adianto que em alguns casos, você verá go over the top, que é uma maneira de dizer "exagerar, passar dos limites, ir ao extremo".
Some performances go over the top.
Algumas performances são exageradas.
I thought the decorations were way over the top.
Eu achei que as decorações estavam bem exageradas.
This comedian's style goes over the top.
O estilo desse comediante passa dos limites.
(Exagera, vai ao extremo.)
I listened to her speech, and some of her language was just over the top.
Eu ouvi o discurso dela, e parte da sua linguagem era simplesmente exagerada.
Failed, over-the-top attempts at humor.
Falhas, exageradas tentativas de humor.
(Quando usado puramente como adjetivo, coloca-se hífen entre as palavras.)
That's an over-the-top reaction.
Essa é uma reação exagerada.
He gave an over-the-top performance.
Ele entregou uma performance exagerada.
2 – No segundo sentido de over the top, geralmente é utilizada a estrutura go over the top, que vimos há pouco. O sentido é o de "superar uma meta", simplesmente.
Our fund-raising campaign went over the top by $3,000.
Nossa campanha de arrecadação de fundos superou a meta em 3000 dólares.
(Aqui tem-se "went", que é passado de "go".)
We didn't go over the top. We didn't even get half of what we set out to collect.
Nós não superamos a meta. Nós nem sequer conseguimos metade do que planejamos coletar.
The new salesmen are excellent; they were over the top within the first six months.
Os novos vendedores são excelentes; eles estavam acima da meta dentro dos primeiros seis meses.
Chegamos ao final de mais um post. Espero que você tenha curtido. Compartilhe com seus colegas aprendizes e fique à vontade para dar sugestões. Até a próxima!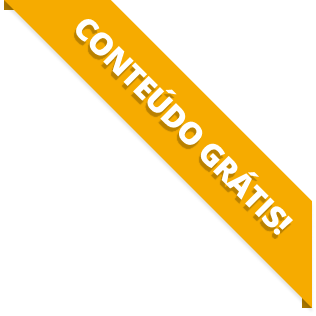 BAIXE O MATERIAL DO POST(PDF+MP3) PARA ESTUDAR QUANDO E COMO QUISER.