Argument e discussion são palavras que envolvem pessoas falando umas com as outras sobre o que estão pensando ou sentindo. O problema é com a palavra argument, que é um falso cognato, ou seja parece com uma palavra mas não é.
Argument e discussion podem ser traduzidas por discussão. Argument tem uma conotação mais negativa do que discussion, pois significa uma disputa ou desacordo mais exaltado. A palavra traz a ideia de que as pessoas estão exaltadas ao discutir. Discussion, por outro lado, tem um sentido mais positivo, pois envolve a apresentação de ideias, opiniões e informações, mas com mais calma. Vamos ver alguns exemplos com as duas palavras e entender a diferença. Mas antes, clique aqui e leia nosso post sobre o Anki para saber como fazer uso do nosso post em seus estudos.
The husband and wife had a long argument over who should get to use the car.
O esposo e a esposa tiveram uma longa discussão sobre quem deveria usar o carro.
The husband and wife sat down and had a discussion about who was going to use the new car.
O esposo e a esposa sentaram-se e discutiram/debateram sobre quem iria usar o carro novo.
No primeiro exemplo, como a palavra usada foi argument, sabemos que o casal brigou. No segundo exemplo, a palavra usada foi discussion, então sabemos que o casal debateu com calma sobre o uso do carro.
There was an argument in the office about lunch.
Houve uma discussão no escritório sobre o almoço.
There was a discussion in the office about what to order for lunch.
Houve um debate no escritório sobre o que pedir para o almoço.
Veja: se a conversa está chateando as pessoas, é uma disputa ou elas não querem ouvir a opinião das outras pessoas, estamos tendo um argument. Mas, se a conversa é mais racional, então temos uma discussion.
The roommates had an argument about whose turn it was to wash the dishes.
Os colegas de quarto tiveram uma discussão sobre de quem era a vez de lavar a louça.
We had a terrible argument, and now she won't talk to me.
Nós tivemos uma discussão terrível e agora ela não quer falar comigo.
I said no, and we got into a big argument over it.
Eu disse não e nós entramos em uma grande discussão por isso.
We had long discussions about our future plans.
Nós tivemos longas discussões/debates sobre nossos planos futuros.
We're having a discussion on nuclear power.
Nós estamos discutindo sobre poder nuclear.
After the lecture there was a discussion.
Depois da palestra, houve uma discussão/debate.
Um jornalista americano chamado Robert Quillen disse:
"Discussion is an exchange of knowledge; an argument an exchange of ignorance."
"Um debate é uma troca de sabedoria, uma discussão é uma troca de ignorância."
E você? O que acha do assunto da diferença entre argument e discussion? Se gostou do post, comente e compartilhe!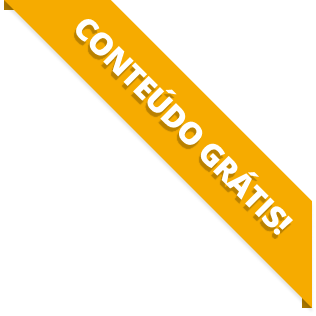 BAIXE O MATERIAL DO POST(PDF+MP3) PARA ESTUDAR QUANDO E COMO QUISER.