A expressão que veremos nesse post, não faz muito sentido se tomada ao pé da letra. A palavra sit você deve saber que significa "sentar". Tight significa "apertado, rígido, justo".
Então qual o significado de sit tight?
Simples, é o de "esperar pacientemente", ou simplesmente "aguardar". Veremos várias frases com isso em contexto para que você realmente assimile. Como sempre recomendamos, use o Anki para revisar esse conteúdo de forma fácil e eficaz. Veja como fazer isso neste tutorial.
Vamos aos exemplos.
Just relax and sit tight. I'll be right with you.
Apenas relaxe e espere pacientemente. Eu vou estar com você já.
("I'll be right with you" é uma frase usada para se dizer "seja paciente, vou lhe atender já".)
You just sit tight while I go get help.
Você apenas espere pacientemente enquanto eu vou conseguir ajuda.
Just sit tight while I go and phone for help.
Apenas espere pacientemente enquanto eu vou e telefono por ajuda.
Sit tight and don't move that leg.
Aguarde pacientemente e não mova essa perna.
Sit tight, right here, and I'll be back in a moment.
Aguarde, bem aqui, e eu vou estar de volta em um momento.
I'm going to sit tight till I hear from you.
Eu vou esperar pacientemente até eu ouvir de você.
Há casos em que sit tight tem uma certa nuance. É deixado implícito que o sujeito não deve tomar nenhuma ação enquanto espera algo ocorrer. Veja exemplos disso:
Shareholders are advised to sit tight and see how the situation develops.
Acionistas são aconselhados a manterem-se firmes e ver como a situação se desenvolve.
We're advising our clients to sit tight and neither to buy nor sell.
Nós estamos aconselhando nossos clientes a manterem-se firmes e nem comprar nem vender.
Sometimes you need to sit tight, and wait for it to happen.
Algumas vezes você precisa manter-se firme, e esperar que aconteça.
Apresentamos também, uma variação de sit tight, que é hang tight. Hang tight significa o mesmo que "aguentar firme", ou seja, sugere que o sujeito está numa situação difícil, na qual tem que esperar algo acontecer.
She was anxious for an update, but he told her to hang tight.
Ela estava ansiosa por uma atualização, mas ele disse a ela para aguardar.
But anyway — hang tight. I'm sure it's just a matter of time.
Mas de qualquer forma — aguente firme. Estou certo de que é apenas questão de tempo.
So just, uh, everybody hang tight. He'll be fine.
Então apenas, ah, todo mundo aguenta firme. Ele ficará bem.
É isso aí, ficamos por aqui com a expressão sit tight. O que achou? Tem alguma sugestão? Deixe nos comentários. Se gostou, compartilhe o post e até mais!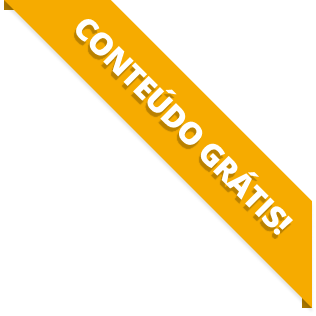 BAIXE O MATERIAL DO POST(PDF+MP3) PARA ESTUDAR QUANDO E COMO QUISER.