A expressão do post de hoje é um tanto estranha, visto que sua tradução literal transmite o oposto do seu sentido real. Mas há uma razão para isso. A expressão break a leg significa ao pé da letra "quebre uma perna", mas a real intenção de quem diz isso é simplesmente desejar boa sorte. Estranho? Bom, se entendermos sua origem até que faz certo sentido. É dito que a expressão surgiu nos teatros entre os artistas que, conhecidos por crerem em superstições, achavam que desejar boa sorte era algo que na verdade traria azar. Assim, alguém teve a brilhante ideia de trocar o boa sorte por algo que ia totalmente na contramão disso.
Pode confundir um pouco, mas daremos vários exemplos para ajudar na absorção natural dessa expressão. E para que você venha a sempre rever o conteúdo estudado, leia o nosso tutorial do Anki para entender como essa ferramenta pode potencializar muito seus estudos da língua inglesa.
Vamos aos exemplos:
"Break a leg!" shouted the stage manager to the heroine.
"Boa sorte!" gritou o gerente de palco para a heroína. 
Let's all go and do our best. Break a leg!
Vamos todos ir e fazer nosso melhor. Boa sorte!
'Tonight's the first night of the play.' 'Is it? Well, break a leg!'
"Hoje é a primeira noite da peça." "É mesmo? Bom, boa sorte!"
"I have a presentation to do today!" "Break a leg! I hope it goes well!"
"Eu tenho uma apresentação para fazer hoje!" "Boa sorte! Eu espero que vá bem!"
The actor was told to break a leg as he prepared to go on stage.
Foi dito boa sorte ao ator enquanto ele se preparava para entrar no palco.
Hey, I hope you break a leg tonight.
Ei, eu espero que você tenha boa sorte hoje à noite.
I know you can do it! Break a leg.
Eu sei que você pode fazer isso! Boa sorte.
I understand you have a job interview tomorrow, Jefrey. Break a leg!
Eu entendo que você tem uma entrevista de emprego amanhã, Jefrey. Boa sorte!
You have an exam tomorrow? Break a leg!
Você tem uma prova amanhã? Boa sorte!
"Break a leg!" I shouted out to him before he rushed in for his auditions.
"Boa sorte!" Eu gritei para ele antes que ele corresse para suas audições.
E esta foi a dica de hoje! Se você gostou do post, lembre-se de compartilhar o conteúdo com outras pessoas. E se você quiser baixar os áudios dos exemplos juntamente com o PDF das frases, haverá um link logo no final do post para isso. Até a próxima!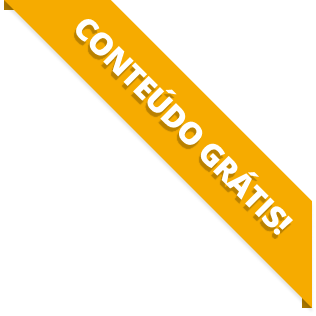 BAIXE O MATERIAL DO POST(PDF+MP3) PARA ESTUDAR QUANDO E COMO QUISER.