Você alguma vez já ficou com medo ou com receio diante de algo que planejava fazer? É disso que a expressão deste post, get cold feet, se trata. Isoladamente, cold feet é definido pelos dicionários da língua inglesa — no sentido figurado — como "perda de coragem/confiança".
Logo, é fácil perceber que to get cold feet significa "perder a coragem/confiança", que é o mesmo que "perder o ímpeto", "ficar com medo", "ficar com receio", "ficar nervoso", e assim por diante. Podemos entender get cold feet também como "mudar de ideia, arrepender-se".
A nuance exata de get cold feet, varia sutilmente a depender do contexto, mas com as diversas frases de exemplo abaixo, você dominará facilmente a expressão. Melhor ainda se utilizar o Anki (uma fantástica ferramenta de memorização) para revisar essas frases depois. Caso não conheça o Anki, veja o tutorial completo aqui.
Vamos então às nossas frases de exemplo:
Suddenly I had cold feet and couldn't sing a note.
De repente eu fiquei nervoso e não conseguia cantar uma nota.
(Alternativamente, pode-se usar "have cold feet", ao invés de "get cold feet". Nesse caso, "have" está no passado "had".)
I'm getting cold feet about this nickname I picked.
Eu estou mudando de ideia sobre esse apelido que eu escolhi.
Sally said I should try skydiving, but I had cold feet.
Sally disse que eu deveria tentar paraquedismo, mas eu fiquei com medo.
I consider fleeing, but this is no time to get cold feet.
Eu considero fugir, mas isso não é hora de ficar com medo.
They believed the hype about the cost and got cold feet.
Eles acreditaram na hype sobre o custo e ficaram com medo.
("Hype", para quem não sabe, é "propaganda exagerada". Tem se tornado praticamente parte do léxico brasileiro ultimamente.)
I'm worried she may be getting cold feet about our trip to Patagonia.
Eu estou preocupado que ela possa estar mudando de ideia sobre nossa viagem à Patagónia.
Other investors, financiers and shareholders have also got cold feet.
Outros investidores, financiadores e acionistas também ficaram receosos.
But when it came time to ask her dad if I could marry her, I got cold feet.
Mas quando chegou a hora de perguntar ao pai dela se eu podia me casar com ela, eu fiquei com medo.
We're getting married next Saturday — that's if Trevor doesn't get cold feet!
Nós vamos nos casar no próximo sábado — isso é se o Trevor não ficar com medo!
(Aqui poderia ser "amarelar", "mudar de ideia", enfim, teríamos que saber mais sobre o contexto, mas isso dá uma ideia.)
Apparently, one — or possibly more — of the investors may have gotten cold feet.
Aparentemente, um — ou possivelmente mais — dos investidores podem ter mudado de ideia.
Percebeu os contextos onde get cold feet é usado? Pois bem, treine bastante com as frases e coloque todas no Anki, assim você aprenderá de verdade. Compartilhe e deixe seu comentário/sugestão abaixo. Até a próxima!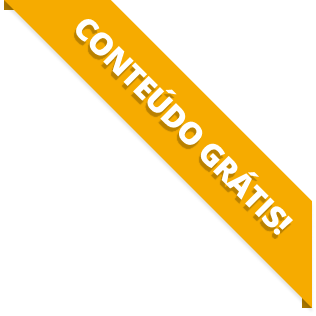 BAIXE O MATERIAL DO POST(PDF+MP3) PARA ESTUDAR QUANDO E COMO QUISER.