Neste post desvendaremos a expressão up to speed. Ela pode assumir dois significados. Veremos ambos em detalhes e com vários exemplos de uso.
Recomendo que você utilize o Anki para estudar essas frases. Com isso você garante que não vai esquecer o que foi estudado. Aprenda a fazer isso com nosso tutorial completo do Anki.
1 – O primeiro significado de up to speed é "operando na velocidade/ritmo desejado". Usa-se as construções bring up to speed e get up to speed para dizer "trazer para o ritmo desejado" ou "colocar no ritmo desejado".
Can we get this production line up to speed?
Nós podemos colocar essa linha de produção no ritmo desejado?
Terri did everything she could to bring her workers up to speed, but couldn't.
Terri fez tudo que ela podia para colocar seus trabalhadores no ritmo desejado, mas não conseguiu.
It took me a while to get up to speed after the flu.
Eu levei um tempo para entrar no ritmo desejado após a gripe.
I expect to be up to speed very quickly and to meet the Government's review timetable.
Eu espero estar no ritmo desejado bem rápido e cumprir o cronograma do governo.
(Nesse caso, seria mais natural dizer "entrar no ritmo desejado" do que "estar".)
2 – O outro significado de up to speed é "atualizado". Seja atualizado sobre um assunto qualquer recorrente, ou mais especificamente, sobre a sua área profissional. Utiliza-se também, nesse caso, as construções bring/get up to speed.
Please bring me up to speed on this matter.
Por favor me atualize sobre este assunto.
I'll feel better about it when I get up to speed on what's going on.
Eu vou me sentir melhor sobre isso quando eu me atualizar sobre o que está acontecendo.
It took a long time for the FBI to get up to speed on computer crime.
Levou um longo tempo para o FBI se atualizar sobre crimes computacionais.
(Ou: Levou muito tempo para…)
She spent the next five minutes bringing them up to speed.
Ela gastou os próximos cinco minutos atualizando eles.
We'll bring you up to speed on the day's top stories after this commercial break.
Nós vamos te atualizar sobre as principais notícias do dia após esse intervalo comercial.
("Stories", nesse contexto, referia-se a notícias, matérias, reportagens.)
Before we start the meeting, I'm just going to bring you up to speed on the latest developments.
Antes de começarmos a reunião, eu vou apenas atualizar vocês sobre os últimos desenvolvimentos.
E aí, curtiu a expressão? Lembre-se de colocar as frases no Anki, inclusive com os áudios que você pode baixar logo abaixo. Compartilhe, deixe seu comentário e até mais!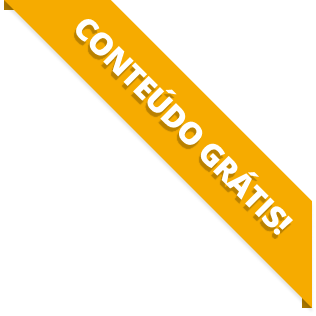 BAIXE O MATERIAL DO POST(PDF+MP3) PARA ESTUDAR QUANDO E COMO QUISER.