Um sentido bastante conhecido do phrasal verb blow up é explodir, mas além deste uso, ele tem outros. Quer conhecê-los? Então se ligue no post que já já vamos explicá-los. Antes, só quero te lembrar de clicar aqui para ler nosso artigo completo do Anki, para que você saiba também como usar os exemplos abaixo.
Bem, blow up, como já dissemos, quer dizer explodir. Mas há ainda outros seis sentidos: encher algo com ar ou gás, ou seja, inflar; arruinar ou ser arruinado; começar de repente – e neste sentido pode tanto ser uma tempestade, vento, ou uma discussão ou problema; aumentar uma foto e, finalmente, exagerar algo, seja para o bem ou para o mau. Vamos aos exemplos?
1 – Blow up no sentido mais comum: explodir:
Terrorists had threatened to blow up the embassy.
Terroristas tinham ameaçado explodir a embaixada.
The boiler blew up, wrecking the whole house.
A caldeira explodiu, destruindo a casa inteira. 
They blew up the bridge.
Eles explodiram a ponte.
(Perceba que "blow" é um verbo irregular e seu passado é "blew".)
2 – Blow up no sentido de encher de ar, inflar:
We blew up lots of balloons and hung them around the room.
Nós enchemos de ar muitos balões e os penduramos pelo quarto.
He didn't have enough breath to blow the balloon up.
Ele não tinha fôlego o bastante para inflar o balão.
They all blew up their own balloons.
Eles todos inflaram seus próprios balões.
3 – Blow up como arruinar ou ser arruinado:
The whole project blew up. It will have to be canceled.
Todo o projeto foi arruinado. Ele terá que ser cancelado.
All my planning was blown up this afternoon.
Todo meu planejamento foi arruinado essa tarde.
Graduate-student marriages often blow up soon after the couple earn their degrees.
Casamentos de estudantes do último ano muitas vezes são arruinados depois que o casal se forma.
4 – Blow up quando uma tempestade ou vento começa de repente:
The race had to be cancelled when the storm blew up.
A corrida teve que ser cancelada quando a tempestade começou de repente.
A terrible storm blew up while we were in the movie theater.
Uma terrível tempestade começou de repente enquanto nós estávamos no cinema.
I was afraid that a rainstorm was blowing up.
Eu estava apreensiva que uma tempestade estivesse começando.
5 – Agora, blow up sendo usado quando um problema ou discussão começa de repente. Em português, comumente usamos "estourar" figurativamente neste caso. Perceba que quando usamos blow up at o sentido é de alguém gritar com alguém:
A political row has blown up over the minister's remarks.
Uma desordem política estourou sobre os comentários do ministro.
I just knew you'd blow up.
Eu sabia que você iria estourar.
She blew up and I asked myself: "why should that affect her so much?"
Ela estourou e eu me perguntei: "porque aquilo deveria afetá-la tanto?"
He may blow up when he finds out how much money I spent.
Ele pode estourar quando ele descobrir quanto dinheiro eu gastei.
She just blew up at me.
Ela apenas gritou comigo.
I'm sorry I blew up at you.
Me desculpe ter gritado com você.
6 – Blow up no sentido de ampliar uma foto:
They had blown up the picture to make a huge poster of his face.
Eles tinham ampliado a foto para fazer um grande pôster do rosto dele.
How big can you blow this picture up?
Quanto você consegue ampliar essa foto
I will blow up this snapshot and frame it.
Eu irei ampliar essa foto e enquadrá-la.
7 – Finalmente, blow up no sentido de exagerar algo:
I hope no one blows the story up.
Eu espero que ninguém exagere a história.
The media always blows up reports of celebrity behavior.
A mídia sempre exagera em matérias de comportamento de famosos.
The press blew the story up unnecessarily.
A imprensa exagerou a história desnecessariamente.
Tom has a tendency to blow up his own role in the affair.
Tom tem a tendência de exagerar seu próprio papel no caso.
Conte para a gente o que achou do phrasal verb blow up e, caso tenha gostado do post, compartilhe-o.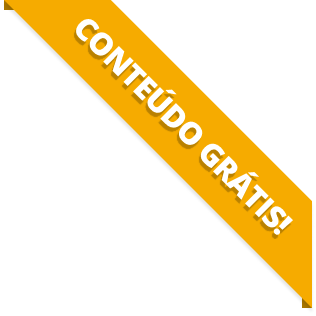 BAIXE O MATERIAL DO POST(PDF+MP3) PARA ESTUDAR QUANDO E COMO QUISER.