A big deal é uma expressão bastante usada em inglês, em várias situações. Já prepare o seu Anki para mais uma tonelada de frases (clique aqui para aprender a fazer isso, caso não saiba) e vamos lá.
Quando queremos dizer que algo, alguém ou até mesmo um evento ou ação é "importante" ou "de grande impacto/magnitude", podemos dizer que isso é um big deal. Veja um exemplo disso:
They don't make a big deal out of minor irritations.
Eles não fazem um drama a partir de irritações insignificantes.
(Nesse contexto, você pode entender "out of" como "a partir de", "por" ou "de".)
Note que não há uma única forma de traduzir a big deal. Tudo vai depender do contexto. Na frase acima, em particular, nós Brasileiros poderíamos usar as palavras "drama" ou "cena", por exemplo. Em outras situações, como você verá abaixo, poderia ser "algo importante", "grande coisa", e por aí vai.
Prossigamos então para mais exemplos de a big deal em uso.
Going to college is still a big deal.
Ir à faculdade ainda é algo importante.
The fact is, it is a big deal.
O fato é, isso é algo importante.
It's no big deal. Everybody forgets things sometimes.
Não é grande coisa. Todo mundo esquece coisas às vezes.
Losing the match was no big deal.
Perder a partida não foi grande coisa.
What's the big deal? It's only a birthday, not the end of the world.
Qual é o drama? É apenas um aniversário, não o fim do mundo.
​I hear he's a big deal on Wall Street now.
Eu ouço que ele é alguém importante em Wall Street agora.
He is a tremendous big deal now!
Ele é alguém tremendamente importante agora!
(Nesse caso, o falante introduziu o adjetivo "tremendous", e para adaptar ao português colocamos o advérbio "tremendamente".)
I'm kind of a big deal here, but I'll just be the new kid when I switch schools.
Eu sou meio que alguém importante aqui, mas eu vou ser apenas a criança nova quando eu mudar de escola.
Temos ainda um uso mais particular dessa expressão. Big deal! é uma interjeição que seria equivalente a "grande coisa!", portanto é usada para expressar desdém em relação a importância de algo. Veja os exemplos:
"I ran five miles this morning." "Big deal! I ran ten."
"Eu corri cinco milhas essa manhã." "Grande coisa! Eu corri dez."
''I'll give you an allowance," he said. "Big deal," she thought.
"Eu vou te dar uma mesada", ele disse. "Grande coisa", ela pensou.
So you're the mayor's cousin — big deal!
Então você é o primo do prefeito — grande coisa!
So you did 20 push-ups. Big deal, I can do 100.
Então você fez 20 flexões. Grande coisa, eu posso fazer 100.
Chegamos ao fim. Agora é só usar o Anki para consolidar o aprendizado, espero que tenha curtido e te espero na próxima. Até lá!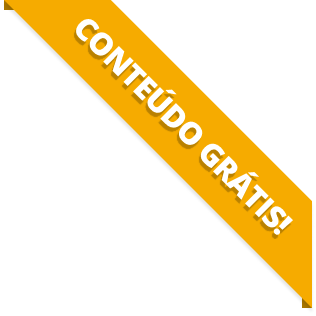 BAIXE O MATERIAL DO POST(PDF+MP3) PARA ESTUDAR QUANDO E COMO QUISER.