A tough cookie é uma expressão que descreve alguém resistente, durão, que não é facilmente machucado fisicamente ou emocionalmente. É o que chamaríamos de "osso duro de roer" em português. Aliás, sua tradução ao pé da letra significa "um cookie duro", fazendo referência a algo que dificilmente é quebrado ou, neste caso, mastigado. Uma possível variação da expressão é one tough cookie, que de fato é a mesma expressão trocando apenas a por one. 
Não é necessário muitas explicações, mas é de extrema importância que você pratique muito a expressão em contexto, para que venha a realmente entendê-la e usá-la de modo natural. Afinal, expressões normalmente não tem muito sentido lógico, por isso o jeito é praticar mesmo. Para isso, recomendamos que você leia nosso tutorial do Anki para descobrir como usar a repetição espaçada em conjunto com o nosso conteúdo.
Vamos aos exemplos de hoje:
The man may not look like much but he is a tough cookie.
O cara pode não parecer muito, mas ele é osso duro de roer.
Maggie is a tough cookie. She never backs down in a fight.
Maggie é durona. Ela nunca foge/recua numa briga.
He's a tough cookie, but I can handle him.
Ele é osso duro de roer, mas eu consigo lidar com ele.
Carrie might seem sweet, but she's really a tough cookie.
Carrie pode parecer amável, mas ela é bem durona.
We're talking about a woman who brought up six children on her own – she's one tough cookie.
Nós estamos falando de uma mulher que criou seis crianças sozinha – ela é osso duro de roer.
(Se você não entende a expressão "on her own" neste exemplo, leia o nosso post: Qual a diferença entre alone, by myself e on my own.)
My grandmother is 100 years old and still going strong. She's one tough cookie!
Minha avó tem 100 anos de idade e ainda está forte. Ela é osso duro de roer!
Carol is one tough cookie – she works at least 12 hours a day because she wants to be chosen for a promotion.
Carol é osso duro de roer – ela trabalha pelo menos 12 horas por dia porque ela quer ser escolhida para uma promoção.
It really is a tough cookie!
Isso é realmente osso duro de roer!
I would have married him, but he was a tough cookie.
Eu teria me casado com ele, mas ele era osso duro de roer.
There was a tough cookie in here this morning who demanded to see the manager.
Tinha um cara durão aqui esta manhã que exigiu ver o gerente.
E aí, o que achou da expressão? Deixe seu comentário e compartilhe este post em suas redes sociais. Se você desejar, os áudios dos exemplos e um PDF com as frases estão disponíveis para download no final do post. Até a próxima!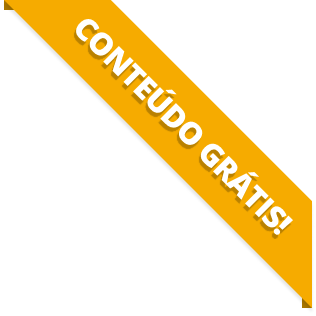 BAIXE O MATERIAL DO POST(PDF+MP3) PARA ESTUDAR QUANDO E COMO QUISER.