Já ouviu falar do verbo abide? Sozinho, ele significa suportar, aguentar ou tolerar uma situação. Por exemplo, I can't abide injustices significa "eu não consigo suportar injustiças". Mas ao juntarmos a preposição by, formamos um phrasal verb com um sentido diferente.
Abide by significa "obedecer" ou "agir de acordo com" uma ordem, lei ou instrução, mesmo que você não esteja totalmente de acordo com ela. Leia as frases abaixo para entender como este phrasal verb é utilizado e não esqueça de incluí-lo em seu Anki.
1 – Primeiro, veja abide by significando "obedecer":
You must abide by the rules.
Você deve obedecer às regras.
Competitors must abide by the judge's decision.
Os competidores devem obedecer à decisão do juiz.
They must abide by the rules of the game.
Eles devem obedecer às regras do jogo.
You'll have to abide by the rules of the club.
Você terá de obedecer às regras do clube.
The judge reiterated that the Trump administration must abide by the order.
O juiz reiterou que a administração de Trump deve obedecer à ordem.
They have got to abide by the rules.
Eles precisam obedecer às regras.
He does not seem to care very much for abiding by these two norms.
Ele não parece se importar muito em obedecer à essas duas normas.
Companies wishing to join will have to abide by a code of conduct.
As empresas que desejarem associar-se terão de obedecer a um código de conduta.
They promised to abide by the rules of the contest.
Eles prometeram obedecer às regras do concurso.
He had remarked that she was unusual, but as long as things went well, he would abide by her wishes.
Ele havia comentado que ela era incomum, mas enquanto as coisas corressem bem, ele obedeceria aos desejos dela.
2 – Agora, veja abide by significando "agir de acordo com":
He had made his choice and he had to abide by it.
Ele havia feito sua escolha e ele tinha de agir de acordo com ela.
We will abide by their decision.
Nós iremos agir de acordo com a decisão deles.
A teacher who does not abide by his own terms also breaches the contract.
Um professor que não age de acordo com seus próprios termos também quebra o contrato.
Are the politicians abiding by the government's code of ethics?
Os políticos estão agindo de acordo com o código de ética do governo?
He had expected everybody to abide by the rules he had applied to his own life.
Ele havia esperado que todos agissem de acordo com as regras que ele havia aplicado à sua própria vida.
Gostou de aprender sobre abide by? Aqui no site, temos artigos sobre mais de 500 phrasal verbs para você ficar afiado no inglês! See you next time!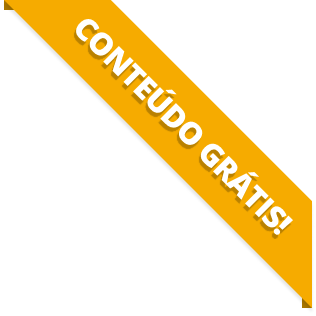 BAIXE O MATERIAL DO POST(PDF+MP3) PARA ESTUDAR QUANDO E COMO QUISER.