Hoje vamos falar de uma expressão extremamente útil e que tem um sentido que pode variar bastante em sua tradução. Na língua inglesa existem muitas expressões que eu, particularmente, acho de uma utilidade incrível, e que dificilmente conseguimos traduzir com tanta precisão para o português. Bom, a expressão sobre a qual faleremos hoje é across the board.
Hoje não trataremos da origem da palavra, mas sobre o seu sentido e o contexto de uso. Usaremos a expressão quando quisermos nos referir a uma ação que atingirá todos os membros de um determinando grupo, como por exemplo uma empresa, ou um departamento de algum orgão público, uma igreja, qualquer grupo de pessoas.
Imagine a seguinte situação: Haverá um corte no salário de todos os funcionários da empresa X. Esse corte no salário será across the board, pois atingirá a todos, sem distinção. Para contextualizarmos isso ainda mais, veja o exemplo abaixo:
The company has promised to increase salaries across the board, so everyone will get a pay rise.
A empresa prometeu aumentar os salários de todos indistintamente, assim todos terão um aumento no pagamento.
Bom, ainda neste post daremos vários exemplos com o uso da expressão. Porém, para um estudo efetivo e para garantir que você não se esquecerá do que estudou, recomendamos que você use uma ferramenta de repetição espaçada para manter sua memória sempre atualizada com o que você já estudou. Sabendo disso, leia aqui o nosso post sobre o Anki, uma ferramenta incrível que vai turbinar sua memória e melhorar o modo como você estuda inglês.
Então vamos ver mais alguns exemplos para que você possa realmente fixar o uso da expressão. Preste bastante atenção nos exemplos abaixo:
The tax cuts will only apply to low and middle-income families, so they won't be across the board.
As reduções de impostos vão se aplicar somente para famílias de baixa e média renda, então elas não serão indistintamente.
The school board raised the pay of all the teachers across the board.
O conselho escolar aumentou o pagamento de todos os professores indistintamente.
The company is proposing to cut spending right across the board.
A empresa está propondo cortar gastos em geral.
(Uma tradução mais exata seria: A empresa está propondo cortar gastos em todos os departamentos)
The cutbacks might be across the board.
Os cortes podem ser gerais.
The improvement has been across the board, with all divisions either increasing profits or reducing losses.
A melhora foi geral, com todas as divisões aumentando os lucros ou reduzindo perdas.
Even as late as September, there are still course vacancies across the board, although the majority are in sciences.
Mesmo tão tarde como Setembro, ainda há vagas em todos os cursos, embora a maioria sejam em ciências.
Podemos ver também a expressão across the board usada como um adjetivo. A diferença porém, é que quando usada como uma qualidade, a expressão será usada com hífen. Observe nos exemplos:
They recently made across-the-board changes to the benefits package.
Eles recentemente fizeram mudanças gerais para o pacote de benefícios.
The proposed across-the-board cuts for all state agencies will total $84 million.
Os cortes gerais propostos para todas as agências estatais irão totalizar $84 milhões.
They promised us an across-the-board tax cut, that is, one applying to all taxpayers, regardless of income.
Eles nos prometeram um corte de impostos geral, que é, um que se aplique a todos os contribuintes, independente de sua renda.
The initiative has across-the-board support.
A iniciativa tem apoio geral/unânime.
Chegamos ao fim de mais um post e realmente esperamos que você possa usar as informações aqui contidas da melhor maneira possível. Se você gostou da dica, não se esqueça de compartilhar.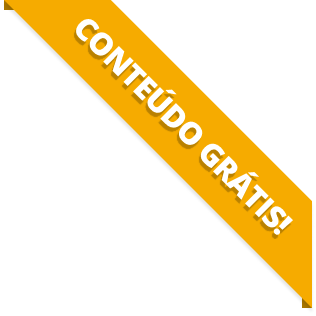 BAIXE O MATERIAL DO POST(PDF+MP3) PARA ESTUDAR QUANDO E COMO QUISER.