Alguma vez na vida você já disse para alguém deixar de ser infantil? A expressão do post de hoje expressa bem essa ideia. Em inglês, em vez de mandar alguém deixar de ser infantil ou, deixar de ser criança, o normal é dizer para a pessoa "agir conforme a idade dela". Esta seria a tradução ao pé da letra da expressão act your age. Veja o exemplo abaixo para vê-la em contexto:
I won't say it again, stop yelling and act your age!
Eu não vou falar de novo, pare de gritar e não seja infantil!

No exemplo acima, traduzimos a expressão como "não seja infantil", porém precisamos fazer uma leve alteração na tradução dependendo da frase. Mas não se preocupe, o sentido nunca vai mudar, somente as palavras.
Como você deve supor, não paramos por aqui. Ainda daremos vários exemplos neste post e, para ajudar a usar os exemplos de maneira realmente eficiente, que te ajude a verdadeiramente aprender a expressão e não esquecer, sugiro que você leia o nosso tutoria do Anki.
Dado o recado, vamos aos próximos exemplos:
Act your age, I'm just kidding with you!
Não seja infantil, eu só estou brincando com você!
You always rat me out to dad, act your age, Fred!
Você sempre me dedura pro papai, deixa de ser criança, Fred!
You don't need a new toy car, act your age and stop crying!
Você não precisa de um novo carrinho de brinquedo, deixe de ser infantil e pare de chorar!
Act your age, Tom! You're always gossiping about others.
Não seja infantil, Tom! Você está sempre fazendo fofoca sobre outros.
I'm tired of telling that boy to act his age. He's 16 already but acts like a 6-year-old kid.
Eu estou cansado de falar para aquele garoto deixar de ser infantil. Ele já tem 16 ano mas age como uma criança de 6.
My brother is always complaining about everything. Yesterday I had to tell him to act his age.
Meu irmão está sempre reclamando de tudo. Ontem eu tive que falar pra ele deixar de ser infantil.
Sometimes I feel I have to act my age and face the hardships of life without blaming others for my mistakes.
Às vezes eu sinto que tenho que deixar de ser infantil e encarar as dificuldades da vida sem culpar os outros pelos meus erros.
Sometimes it's really hard for teenagers to act their age.
Às vezes é muito difícil para os adolescentes deixarem de ser infantis.
Oftentimes Peter has to correct his own 40-year-old brother and he usually says the phrase: Act your age!
Frequentemente, Peter tem que corrigir seu próprio irmão de 40 anos de idade e ele normalmente diz a frase: Deixe de ser infantil!
E aí, gostou do post? Se a sua resposta for sim, então não deixe de compartilhar para que mais pessoas possam aprender inglês conosco. Até a próxima dica!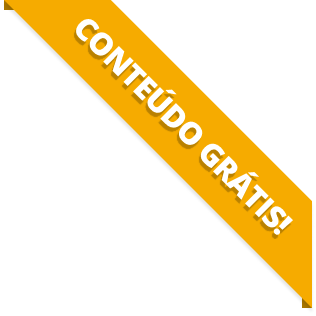 BAIXE O MATERIAL DO POST(PDF+MP3) PARA ESTUDAR QUANDO E COMO QUISER.