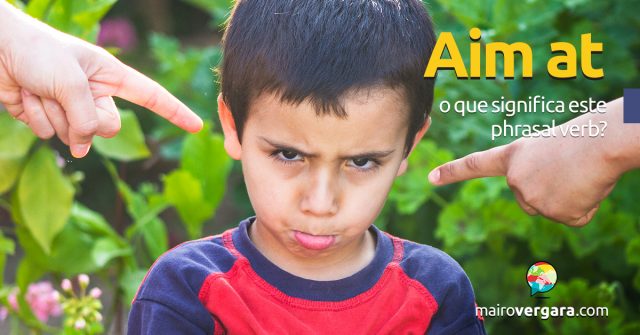 Hoje o post é sobre o phrasal verb "aim at". Uma das maneiras de usarmos essa expressão é literal, no sentido de mirar, porém existem outras duas formas de usarmos aim at: no sentido de visar e no sentido de algo estar voltado para um certo grupo.
Com os exemplos vai ficar fácil perceber quando e como usar aim at. E para que o post seja ainda mais eficiente, recomendamos que você estude todas as frases usando um sistema de repetição espaçada, com o Anki. Para saber mais sobre essa ferramenta, basta clicar aqui. 
1 – Aim at no sentido de algo estar voltado para um público específico:
The commercial was aimed at children ages 4-8 years old.
O comercial estava voltado para crianças de 4 a 8 anos de idade.
Josh's fundraiser was aimed at wealthy adults who could give lots of money to his cause.
A campanha de arrecadação de fundos do Josh estava voltada para adultos ricos que poderiam dar muito dinheiro para sua causa.
My sarcastic comment about being on time was aimed at Sasha who is always late for class.
Meu comentário sarcástico sobre ser pontual estava voltado para a Sasha que está sempre atrasada para a aula.
The new computer classes are aimed at teaching how computers work.
As novas aulas de computação são voltadas para ensinar como os computadores funcionam.
We aimed our discussion at a solution to the financial problems.
Nós voltamos nossa discussão para uma solução para os problemas financeiros.

2 – Agora, aim at no sentido literal de mirar, apontar:
The archers drew back their arrows and aimed at the target.
Os arqueiros puxaram as flechas e miraram no alvo.
("Aimed" é o passado de "aim".)
If you have an infrared remote control, you need to aim at the inside rearview mirror.
Se você tem um controle remoto infra-vermelho, você precisa mirar no espelho retrovisor interno.
This gun is aimed at your head.
Esta arma está apontada para a sua cabeça.
3 – Por fim, aim at como visar:
This new program aims at raising awareness about privacy issues.
Este novo programa visa aumentar a conscientização de questões privadas.
These protocols aim at creating preferential conditions of access to the Banks offer of financial products and services for Company Employees.
Esses protocolos visam criar condições preferenciais de acesso às ofertas de bancos de produtos financeiros e serviços para empregados da empresa.
The logic of self-surpassing does not aim at an immediate return.
A lógica da superação não visa um retorno imediato.
Gostou do post de hoje? E já tinha visto ou usado o phrasal verb aim at? Conta pra gente aqui nos comentários! Se quiser, compartilhe =)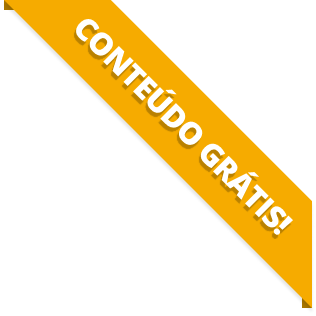 BAIXE O MATERIAL DO POST(PDF+MP3) PARA ESTUDAR QUANDO E COMO QUISER.