O phrasal verb de hoje é appeal to, que você provavelmente já deve ter relacionado ao nosso verbo "apelar". Mas sabia que ele tem pelo menos mais outros três significados?
É isso mesmo! Appeal to pode também significar "suplicar", "agradar" ou "chamar a atenção". Que tal vermos algumas frases com appeal to em cada um desses quatro significados?
1 – Comecemos vendo appeal to com o sentido jurídico de "apelar", ou seja, recorrer de uma sentença a um juiz ou tribunal de maior instância:
He will appeal to the state for an extension of his unemployment benefits.
Ele irá apelar ao estado por uma extensão de seu subsídio de desemprego.
She has appealed to the Supreme Court to stop her extradition.
Ela apelou à Suprema Corte para interromper sua extradição.
They're appealing to the court to reduce the sentence to a fine.
Eles estão apelando à corte para reduzir a sentença a uma multa.
The verdict was appealed to a higher court.
O veredito foi apelado a um tribunal superior.
The European Parliament must appeal to the Council and the Commission.
O Parlamento Europeu deve apelar ao Conselho e à Comissão.
2 – Agora veja appeal to em um sentido similar, que é o de "suplicar", ou seja, pedir insistentemente ou implorar a alguém por algo:
The players appealed to the referee for a free kick.
Os jogadores suplicaram ao juiz por uma falta.
Appeal to your congressmen if you really want lower taxes.
Supliquem aos seus congressistas se vocês realmente quiserem impostos mais baixos.
The citizens appealed to their mayor to try to find a solution to the housing crisis.
Os cidadãos suplicaram ao prefeito deles para tentar encontrar uma solução à crise habitacional.
The Prime Minister appealed to young people to use their vote.
O primeiro-ministro suplicou aos jovens para usarem seu voto.
The police are appealing to the public for any information about the missing girl.
A polícia está suplicando ao público por qualquer informação sobre a menina desaparecida.
Church leaders have appealed to the government to halt the war.
Líderes da Igreja suplicaram ao governo para cessar a guerra.
3 – O terceiro sentido de appeal to é o de "agradar" ao gosto de alguém:
That style of architecture just doesn't appeal to me.
Aquele estilo de arquitetura simplesmente não me agrada.
This new style of clothing doesn't appeal to me. I prefer the older fashion.
Esse novo estilo de roupa não me agrada. Eu prefiro a moda mais antiga.
Heavy metal music appeals mostly to teenage boys.
Música heavy metal agrada principalmente aos rapazes.
It's a programme designed to appeal mainly to 16 to 25-year-olds.
É um programa feito para agradar principalmente aos jovens de 16 a 25 anos.
The beauty of her prose appeals to my poetic sensibilities.
A beleza da prosa dela agrada às minhas sensibilidades poéticas.
The idea of stronger laws for criminals appeals to me as a mother.
A ideia de leis mais firmes para criminosos me agrada como mãe.
This film might appeal to your taste for nostalgia.
Este filme pode agradar à sua predileção por nostalgia.
4 – Finalmente, vejamos appeal to no sentido de "chamar a atenção" de alguém:
Tall, dark-haired guys always appeal to me.
Caras altos e de cabelos escuros sempre chamam a minha atenção.
Fast food doesn't appeal to me.
Fast food não chama a minha atenção.
The idea of a vacation to Florida this winter appeals to me a lot.
A ideia de férias na Flórida neste inverno me chama muito a atenção.
The small apartments will appeal more to single people than to big families.
Os apartamentos pequenos irão chamar mais a atenção de pessoas solteiras do que de famílias grandes.
In the sixties, Asian philosophies appealed to young people seeking alternatives to Western materialism.
Nos anos sessenta, as filosofias asiáticas chamaram a atenção de jovens que procuravam alternativas ao materialismo ocidental.
(Leia o post Estruturas do Inglês: Datas).
I think what appeals to me about his painting is his use of colour.
Eu acho que o que chama minha atenção na pintura dele é o seu uso das cores.
Você já sabia que o phrasal verb appeal to tinha esses quatro significados? Não? Então adicione algumas frases ao seu Anki para fixar o que aprendeu. See you next time!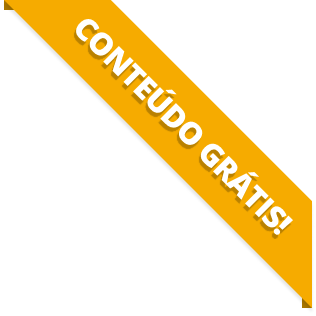 BAIXE O MATERIAL DO POST(PDF+MP3) PARA ESTUDAR QUANDO E COMO QUISER.