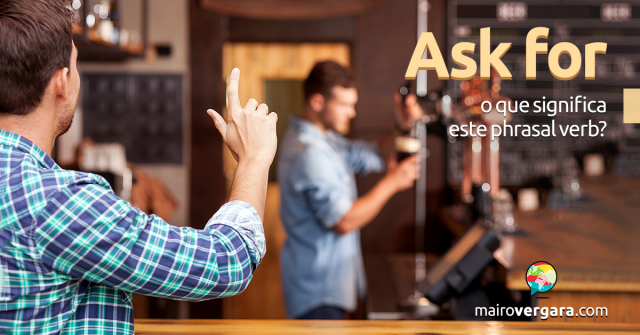 Hoje veremos um phrasal verb bem comum na língua inglesa: ask for. Essa expressão pode ser usada de quatro maneiras diferentes. A primeira é quando dizemos ask for something, ou seja, pedimos por algo. Podemos também dizer ask for someone, e neste caso não estamos pedindo por alguém, mas sim chamando alguém.
Quando usamos a expressão fechada ask for it, estamos querendo dizer que alguém se comportou de tal maneira que algo desagradável vai acontecer com ela. Em português dizemos  que a pessoa "pediu" para aquilo acontecer. E finalmente, veremos a expressão couldn't ask for something better, que é usada informalmente para enfatizar que alguma é tão boa que nada poderia melhorá-la.
Antes de irmos aos exemplos do post de hoje, gostaria de te relembrar da importância de você usar o Anki como ferramenta de apoio ao seu aprendizado. Se você ainda não conhece o Anki, clique aqui e entenda como ele pode te ajudar a aprender inglês.
1 – Primeiro veremos exemplos de ask for something, ou seja, pedir algo:
I emailed my professor to ask him for a recommendation for a job.
Eu mandei um e-mail ao meu professor para pedir a ele uma recomendação para um emprego.
My mom says I'm always asking her for too much money, like she's a human bank.
Minha mãe diz que eu estou sempre pedindo a ela dinheiro demais, como se ela fosse um banco humano.
(Perceba que no exemplo acima temos o phrasal verb ask for na sua forma contínua, com a partícula ing.)
Sara called the library to ask for a copy of the book she needed for class.
Sara ligou para a biblioteca para pedir uma cópia do livro que ela precisava para a aula.
2 – Agora, veremos ask for someone, que quer dizer chamar alguém:
When you go to the store, ask for the manager because he can give you a discount.
Quando você for à loja, chame o gerente, pois ele pode te dar um desconto.
Justin needed more information about his medicine, so he went to the drug store and asked for the pharmacist.
Justin precisava de mais informações sobre seu remédio, então ele foi à farmácia e chamou o farmacêutico.
(Ask é um verbo regular, portanto, seu passado simples é asked.)
If you are really feeling a lot worse, I think you should stop talking to the nurse and ask for the doctor that is on call.
Se você realmente está se sentido muito pior, eu acho que você deveria parar de falar com a enfermeira e chamar o médico que está de plantão.
3 – Agora, veremos a expressão to ask for it, que usamos quando falamos que alguém "pediu" por algo (num sentido ruim) ao fazer alguma coisa:
Kiel is so purposefully annoying that he is just asking for it from those bullies.
Kiel é tão propositalmente irritante que ele está "pedindo" daqueles valentões.
I always tell Sammy that he's just asking for it by leaning so far back in his chair.
Eu sempre digo para Sammy que ele está "pedindo" ao inclinar-se tanto em sua cadeira.
If you put your hand to close to the horse's mouth, you are going to be asking for it!
Se você colocar sua mão perto da boca do cavalo, você vai estar "pedindo"!
4 – Finalmente, veremos a expressão couldn't ask for something better, que usamos no sentido de "não poderia ter pedido coisa melhor":
The trip was so relaxing and peaceful, I couldn't have asked for anything better.
A viagem foi tão relaxante e calma, que eu não poderia ter pedido por nada melhor!
Ximena couldn't have asked for a better 15th birthday party since it was the most extravagant and special night of her life.
Ximena não poderia ter pedido por uma festa de 15 anos melhor, já que essa foi a noite mais extravagante e especial de sua vida.
You couldn't ask for better views when we were riding in the helicopter above the huge Grand Canyon.
Você não poderia ter pedido por um visual melhor quando estávamos andando de helicóptero acima do enorme Grand Canyon.
Agora que você viu os exemplos, lembre-se de incorporar o phrasal verb ask for na sua vida. Se gostou, comente e compartilhe o post.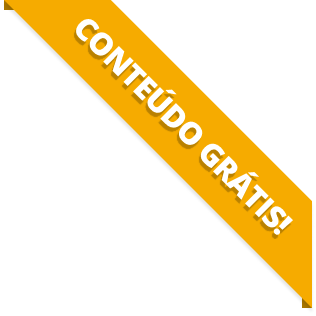 BAIXE O MATERIAL DO POST(PDF+MP3) PARA ESTUDAR QUANDO E COMO QUISER.