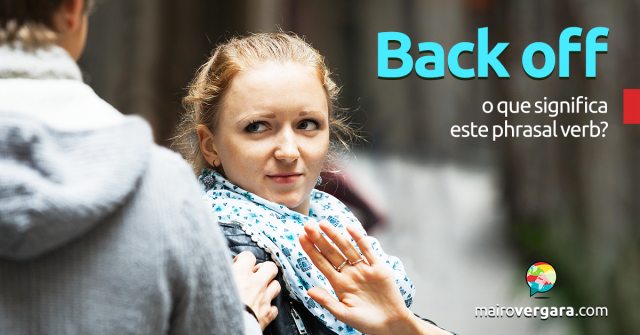 Adoro séries e filmes policiais e já ouvi o phrasal verb que iremos aprender hoje em vários deles. Back off  tem o sentido de afastar, recuar, e é bastante usado quando policiais querem que as pessoas se afastem de cenas de crime, por exemplo. Mas esta expressão também pode ser usada em outros contextos. Bem, além de afastar, back off é usado no sentido de "deixar alguém em paz".
Nos exemplos abaixo você verá como usar back off na prática, em frases com usos reais. Mas para realmente absorver o phrasal verb, lembre-se de pegar os modelos do post e colocá-los no Anki. Se você ainda não sabe como usar o Anki, clique aqui.
1- Back off no sentido de afastar, recuar, no sentido literal, físico e também no sentido figurado:
The guys backed off when they saw the police coming.
Os caras recuaram quando eles viram a polícia vindo.
(Back é um verbo regular, e por isso seu passado é backed.)
Using signals, I backed the car off from the crushed bicycle.
Usando sinais, eu afastei o carro da bicicleta destruída.
(Quando temos um objeto na frase ele pode separar o phrasal verb, como aconteceu no exemplo acima.)
Back off the car ahead of you: you're driving too close to it.
Se afaste do carro à sua frente: você está dirigindo perto demais dele.
The police told the protesters to back off.
A polícia disse aos manifestantes para recuarem.
Everyone back off and let the doctor through.
Todos afastem-se e deixem o médico passar.
As the riot police approached the crowd backed off.
Quando a tropa de choque se aproximou a multidão recuou.
The press have agreed to back off and leave the couple alone.
A imprensa concordou em se afastar e deixar o casal em paz.
She asked him to back off and give her some space.
Ela pediu a ele para se afastar e dar um pouco de espaço a ela.
(O exemplo acima e o abaixo mostram back off como recuar no sentido figurado.)
The government has backed off from its decision.
O governo recuou da sua decisão.
(Acima, o phrasal verb está no present perfect.)
2- Back off no sentido de deixar alguém em paz:
Back off, will you? I'll tell you when I'm ready!
Me deixe em paz, pode ser? Eu vou te dizer quando eu estou pronto!
Back off! There's no need to yell at me.
Me deixe em paz! Não precisa gritar comigo.
Even as I left the store, the salesman wouldn't back off me.
Mesmo quando eu saí da loja, o vendedor não me deixava em paz.
Whenever anyone bothers me, I just tell them to back off.
Sempre que alguém me chateia, eu apenas digo para eles me deixarem em paz.
E aí? Você gosta de séries e filmes policias? Já conhecia o phrasal verb back off? Conte para a gente aqui embaixo nos comentários. Se gostou do post, compartilhe nas redes sociais =)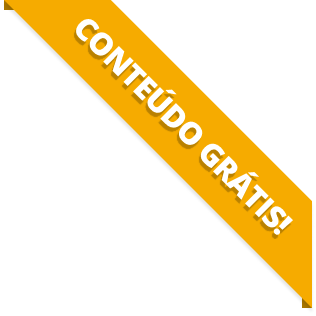 BAIXE O MATERIAL DO POST(PDF+MP3) PARA ESTUDAR QUANDO E COMO QUISER.