A expressão be onto someone serve para dizer que uma pessoa está sabendo das ações ilícitas que outra cometeu. As traduções de be onto someone para português podem ser várias, pois não temos algo com sintaxe similar. Vejamos um exemplo:
She suspects I'm onto her.
Ela suspeita que estou sabendo das ações dela.
(A conjunção que equivaleria a "que" — "that" — está omitida em inglês. I'm é contração de "I am".)
Na frase acima, poderíamos ter traduzido I'm onto her como "eu estou de olho nela", "eu estou no encalço dela", dentre várias outras possibilidades.
Vejamos o que be onto someone significa literalmente. Todos sabem que be é "estar"; onto é contração de on e to, que equivalem a "em" e "para", respectivamente; someone é "alguém". Sendo assim, a tradução ao pé da letra — a qual não tem utilidade no mundo real — de be onto someone é "estar em para alguém".
Vamos agora ao realmente interessa: exemplos de be onto someone na prática. Para dominar o uso da expressão, basta ler e ouvir as frases que trazemos a seguir. Recomendamos também que use o Anki, para revisar e memorizar de fato este novo vocabulário, de forma definitiva. É simples: veja nosso tutorial completo do Anki.
She knew I was onto her.
Ela sabia que eu estava sabendo das ações dela.
I think they were onto me.
Eu acho que eles estavam sabendo das minhas ações.
Other managers were onto the criminals.
Outros gerentes estavam sabendo das ações dos criminosos.
It's too late for that. They're onto me already.
É tarde demais pra isso. Eles estão sabendo das minhas ações já.
He knew the police were onto him.
Ele sabia que a polícia estava sabendo das ações dele.
My neighbor was onto my dog that was digging in his garden.
Meu vizinho estava sabendo das ações do meu cachorro, o qual escavava no jardim dele.
The two CID officers were onto the people who were doing the murders.
Os dois oficiais do CID estavam sabendo das ações das pessoas que cometiam os assassinatos.
If they were onto me, I'd be getting a lot worse than the silent treatment.
Se eles estivessem sabendo das minhas ações, eu estaria recebendo algo muito pior que o tratamento silencioso.
My supervisor is onto the new saleswoman who is taking money from her sales register.
Minha supervisora está sabendo das ações da nova vendedora, a qual está tirando dinheiro de seu registro de vendas.
Chegamos ao final. Se curtiu o post, não deixe de compartilhar. Qualquer dúvida ou sugestão que tiver, comente abaixo. Até mais!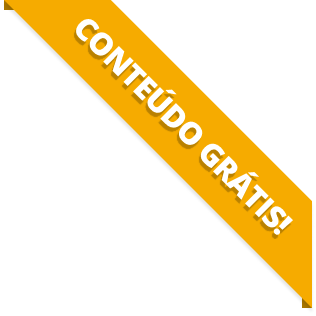 BAIXE O MATERIAL DO POST(PDF+MP3) PARA ESTUDAR QUANDO E COMO QUISER.