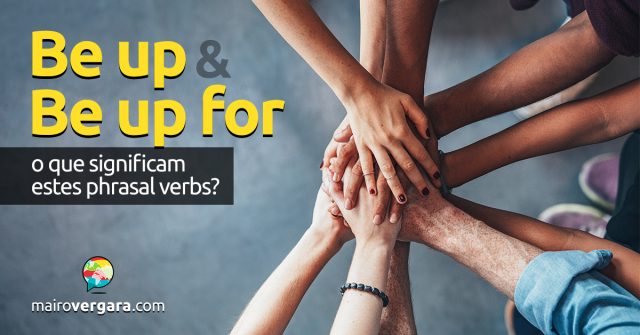 Hoje vamos conhecer dois phrasal verbs parecidos e frequentemente confundidos: be up to e be up for. Eles são muito úteis e possuem diversos sentidos. Veremos, ao decorrer deste post, 5 sentidos de be up to e 4 de be up for.
O nosso estudo será através de frases de exemplo reais que usam be up to e be up for. Você deve lê-las com atenção, ouvir diversas vezes a narração que as acompanha e o mais importante: usar o Anki para revisá-las. Confira o tutorial do Anki para saber como.
Be Up To
1 – O primeiro sentido de be up to é "depender de".
If it were up to me, I would say yes.
Se dependesse de mim, eu diria sim.
It is up to the decision of the judges!
Depende da decisão dos juízes!
The success of this project is up to us.
O sucesso desse projeto depende de nós.
The final choice is up to him.
A escolha final depende dele.
2 – O segundo sentido é "estar fazendo/aprontando algo". É comum, quando up to tem esse sentido, o uso de frases como up to something ou então up to no good, as quais também significam "aprontando algo".
I think they are up to something.
Eu acho que eles estão aprontando algo.
What are you up to at the moment?
O que você está fazendo no momento?
What have you been up to lately?
O que você tem feito ultimamente?
I'm sure those kids are up to no good.
Eu tenho certeza de que aquelas crianças estão aprontando.
3 – O terceiro sentido de be up to é "estar a fim" ou ainda "estar disposto a/para".
I'm not quite up to the party.
Eu não estou muito a fim de ir para a festa.
("Quite", nessa situação específica, faz o papel de "muito" na frase em português. "Ir para" foi acrescentado apenas para complementar o sentido da frase.)
I don't think I'm up to doing a ten-mile walk.
Eu não acho que estou a fim de fazer uma caminhada de dez milhas.
Are you up to a game of volleyball?
Você está a fim de um jogo de vôlei?
When I got home, she asked if I was up to a walk on the beach.
Quando eu cheguei em casa, ela perguntou se eu estava a fim de uma caminhada na praia.
4 – Nosso quarto sentido é "estar à altura de" um determinado padrão. Confira:
This work is not up to the standard of the class.
Esse trabalho não está à altura do padrão da classe.
Your last essay was not up to your best.
Sua última redação não estava à altura do seu melhor.
I'm afraid the play wasn't up to our expectations.
Eu temo que a peça não estava à altura de nossas expectativas.
Not up to the quality of iconic past releases.
Não estava à altura da qualidade de lançamentos icônicos do passado.
("Estava" foi acrescentado apenas para complementar o sentido da frase.)
5 – A construção up to tomada isoladamente, ou seja, desconsiderando o verbo to be, significa "à altura" ou "até". Confira:
The water was nearly up to the windowsill.
A água estava quase à altura do parapeito.
They allowed us up to two hours to finish the test.
Eles nos permitiram até duas horas para finalizar o teste.
This seed should yield up to 300 bushels per acre.
Essa semente deveria render até 300 alqueires por acre.
Some dinosaurs were up to twenty-seven meters long.
Alguns dinossauros eram de até vinte e sete metros de altura.
Be Up For
1 – O primeiro sentido de be up for não é muito exato; pode ter algumas conotações levemente diferentes. Ele indica a ideia de se estar pronto, suscetível ou elegível para algo. Confira:
The senator is up for reelection in 2006.
O senador está pronto à reeleição em 2006.
She's up for consideration for a managerial position.
Ela está sob consideração para uma posição gerencial.
(Seria pouco natural dizer "Ela está suscetível/elegível a consideração", por isso optei pela tradução usada.)
Robinson will not be up for parole for another five years.
Robinson não vai estar elegível para condicional por mais cinco anos.
("Another" seria literalmente "outros", porém "mais" é mais adequado aqui.)
The contract is up for renewal next year.
O contrato está suscetível a renovação no próximo ano.
2 – Be up for pode equivaler a "estar disponível para":
Most of the houses are up for sale.
A maioria das casas está disponível para venda.
Are you saying you are up for hiring?
Você está dizendo que você está disponível para contratação?
How many zillion books are up for borrowing?
Quantos zilhões de livros estão disponíveis para empréstimo?
3 – Assim como be up to, be up for também pode significar "estar afim de" ou "estar disposto a".
We're going clubbing tonight if you're up for it.
Nós vamos à boate esta noite, se você estiver afim.
"What do you feel like doing?" "I'd be up for just about anything."
"O que você está afim de fazer?" "Eu estaria disposto a basicamente qualquer coisa."
Suggest a future coffee or dinner date if she's up for it.
Sugira um encontro de café ou jantar futuro se ela estiver afim.
I'm totally up for the challenge.
Eu estou totalmente disposto ao desafio.
If you're up for more challenges, check out this one.
Se você está afim de mais desafios, confira este.
4 – Por fim, be up for também pode significar "estar em julgamento" por algum crime.
He's up for armed robbery.
Ele está em julgamento por assalto à mão armada.
Now the Feds got me up for racketeering. Corruption, too.
Agora os Federais me têm em julgamento por extorsão. Corrupção, também.
(A frase usada aqui foi um pouco diferente, mas o indivíduo também poderia dizer "I'm up for racketeering" nessa situação.)
I kept thinking, if he is up for corruption, why is he running for office?
Eu continuava pensando, se ele está em julgamento por corrupção, porque ele está concorrendo ao cargo?
(A expressão "run for office" é frequentemente usada no sentido de "concorrer para presidente", mas de modo geral significa concorrer a uma posição/cargo qualquer.)
Agora é com você: faça as revisões com o Anki para realmente integrar be up to e be up for ao seu vocabulário. Se curtiu o post, compartilhe e até a próxima!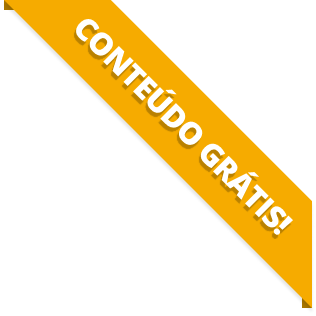 BAIXE O MATERIAL DO POST(PDF+MP3) PARA ESTUDAR QUANDO E COMO QUISER.