Você sabe o que significa quando eu digo que algo is up to you? Há duas possibilidades. Primeiro, be up to someone pode ser usado para indicar que algo é decisão de alguém: it's up to you = "depende de você". O outro significado é parecido, e significa que algo é da responsabilidade, ou é dever, de alguém — neste caso, it's up to you significa "é da sua responsabilidade".
Mas se alguém lhe diz it's up to you, como saber se a pessoa está dizendo que a decisão e sua — ou que a responsabilidade é sua? Afinal, quem decide nem sempre leva a responsabilidade! Mas você provavelmente já sabe a resposta: por contexto. Veja nos exemplos abaixo como a situação define a tradução (e não se esqueça de usar alguns deles no Anki).
1 – Com o significado de "é sua decisão". Como você pode ver, o mais comum é usar it's up to you, que é como quando dizemos "depende de você".
The decision is up to you.
A decisão depende de você.
If it were up to me, I'd do it.
Se dependesse de mim, eu o faria.
You can pay weekly or monthly – it's up to you.
Você pode pagar semanalmente ou mensalmente — depende de você.
It's up to you — what would you rather do this weekend?
Depende de você — o que você gostaria mais de fazer neste final de semana?
Do you want to stay or go? It's up to you.
Você quer ficar ou ir? Depende de você.
Shall we have an Indian or a Chinese meal? It's up to you.
Vamos comer uma refeição indiana ou chinesa? Depende de você.
The decision's not up to me.
A decisão não depende de mim.
2 – Com o sentido de "é (da) responsabilidade de", ou "é dever de".
It's up to all of us to try to solve the problems in our neighbourhoods.
É um dever de todos nós tentar resolver os problemas em nossos bairros.
It's up to the travel companies to warn customers of any possible dangers.
É o dever das companhias aéreas avisar os clientes de possíveis perigos.
It's not up to you to discipline my children!
Disciplinar os meus filhos não é sua responsabilidade!
We live in this community, so it's up to us to improve it.
Nós vivemos nesta comunidade, então é nossa responsabilidade melhorá-la.
It's up to us to help people in need.
É nosso dever ajudar pessoas necessitadas.
It's up to the manager to make the final decision.
A decisão final é responsabilidade do gerente.
O post de hoje acaba por aqui, mas o seu estudo de hoje? That's up to you 😉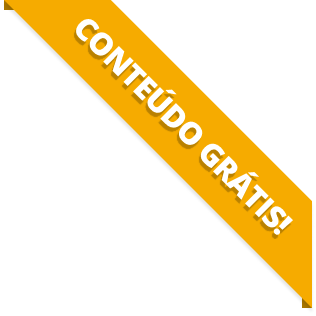 BAIXE O MATERIAL DO POST(PDF+MP3) PARA ESTUDAR QUANDO E COMO QUISER.