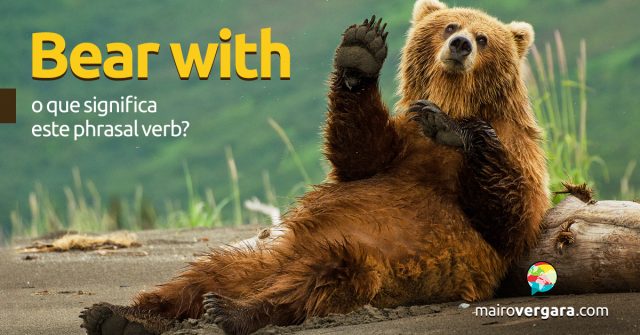 O phrasal verb bear with leva um verbo que pode parecer um pouco estranho, pois a palavra bear geralmente é usada como substantivo, significando urso. Mas no post de hoje veremos bear com a partícula with formando bear with, que quer dizer ter paciência com alguém ou suportar algo. Antes de irmos aos exemplos, lembre-se da importância de estudá-los e praticá-los para que ele se fixe em sua memória. Leia aqui o tutorial completo do Anki, uma ferramenta super eficiente que pode te ajudar nestes estudos. E vamos aos exemplos:
The doctor had to bear with the patient as she cried in pain.
O médico teve que suportar o paciente enquanto ela chorava de dor.
Jimmy asked Susan to bear with him as he read the directions.
Jimmy pediu para que Susan tivesse paciência com ele enquanto ele lia as instruções.
My mom has to bear with me as I learn to play the drums.
Minha mãe tem que ter paciência comigo enquanto eu aprendo a tocar bateria.
Kelsey can't bear with the noise from her upstairs neighbors anymore.
Kelsey não pode mais suportar o barulho dos seus vizinhos de cima.
(Perceba que a palavra anymore foi traduzida como "mais" e que, para que a frase fizesse mais sentido em português, ela ficou no começo da frase.)
Please bear with me as I pull the splinter out of your foot.
Por favor tenha paciência comigo enquanto eu tiro a farpa do seu pé.
The teacher has to bear with the mistakes her young students make.
A professora tem que ter paciência com os erros que seus jovens alunos fazem.
Bear with me as we make corrections to the errors in your paper.
Tenha paciência comigo enquanto nós fazemos correções dos erros da sua dissertação.
Dinner will be ready soon, so bear with me just a little bit longer.
O jantar ficará pronto logo, então tenha paciência comigo apenas mais um pouco.
He is slow at fixing things, so we will have to bear with him for a while.
Ele é lento em consertar coisas, então nós teremos que ter paciência com ele por algum tempo.
Mila's oven isn't working, so she is bearing with the microwave for now.
O forno da Mila não está funcionando, então ela está suportando com o microondas por agora.
(O verbo "to be" mais o verbo "bear" com a partícula ing forma o "present continuous", que passa a ideia de que algo está acontecendo naquele momento.)
Espero que você tenha gostado do post e aproveite bastante os exemplos de bear with que apresentamos. Tem algum comentário ou sugestão? Conte para a gente! Ah! Lembre-se de compartilhar o post para mais pessoas aprenderem esse novo phrasal verb.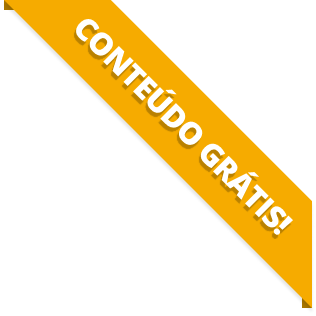 BAIXE O MATERIAL DO POST(PDF+MP3) PARA ESTUDAR QUANDO E COMO QUISER.