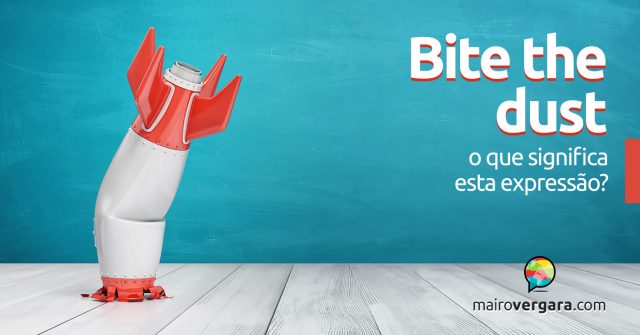 A expressão bite the dust lembra imediatamente da música do Queen, de título Another One Bites the Dust. Esse título pode ser traduzido livremente como "morre mais um" ou "mais um bate as botas" — essa frase na letra de Fred Mercury tem várias possíveis interpretações.
Literalmente, bite the dust significa "morder pó", que é uma metáfora para o ato de cair ao chão. Esse "cair ao chão", de forma mais tangível, significa "morrer". De forma figurada, no entanto, bite the dust pode ter ainda outros dois sentidos: (1) quebrar, parar de funcionar ou ficar inutilizável; (2) falhar, ir à falência ou tornar-se obsoleto.
Vejamos exemplos de bite the dust em contexto, para cada sentido. Use as frases para assimilar bem o uso da expressão, lendo e ouvindo a narração várias vezes. Depois disso, recomendamos que use o Anki para memorizar esse novo vocabulário de forma eficaz — confira nosso tutorial completo sobre esse poderoso programa de revisão.
1 – Seguem exemplos de bite the dust como "morrer":
A shot rang out, and another cowboy bit the dust.
Um tiro ressoou, e outro cowboy morreu.
("Bit" é o passado de "bite".)
The soldier was too young to bite the dust.
O soldado era jovem demais para morrer.
We were so lucky to avoid that massive accident — we might have bitten the dust!
Nós fomos tão sortudos de evitar aquele enorme acidente — nós poderíamos ter morrido!
A Wild West showman nearly bit the dust when he blew himself up making blank bullets in his garden shed.
Um artista de Oeste Selvagem quase morreu quando ele explodiu a si mesmo fazendo balas falsas em seu barracão de jardim.
2 – Agora, bite the dust como "parar de funcionar" ou "ficar inutilizável":
I have to go buy a new blender because mine bit the dust today.
Eu tenho que ir comprar um novo liquidificador, porque o meu parou de funcionar hoje.
My old backpack finally bit the dust the other day.
Minha velha mochila finalmente ficou inutilizável outro dia.
My old car finally bit the dust.
Meu velho carro finalmente parou de funcionar.
This pen is out of ink and has bitten the dust.
Esta caneta está sem tinta e ficou inutilizável.
Judging by all that noise coming from her car, I'm pretty sure it's about to bite the dust.
Julgando por todo aquele barulho vindo do carro dela, eu estou bem certo de que está prestes a quebrar de vez.
I think our car just bit the dust.
Eu acho que nosso carro acaba de quebrar de vez.
3 – Por fim, bite the dust como "falir", "falhar" ou "tornar-se obsoleto":
Sadly, it doesn't take long for the latest technological innovations to bite the dust.
Infelizmente, não leva muito tempo para as últimas inovações tecnológicas se tornarem obsoletas.
Quite a few restaurants have bitten the dust recently.
Vários restaurantes faliram recentemente.
The 1990 election saw both of our senators bite the dust.
A eleição de 1990 viu ambos os nossos senadores falharem.
Thousands of small businesses bite the dust every year.
Milhares de pequenos negócios vão à falência todo ano.
In the last 30 years many cherished values have bitten the dust.
Nos últimos 30 anos, muitos valores estimados se tornaram obsoletos.
("Values" aqui significa "princípios e padrões de comportamento humanos".)
Curtiu o post de hoje? Lembre-se de compartilhar. Se tiver alguma dúvida ou sugestão para a gente, comente abaixo. Até mais!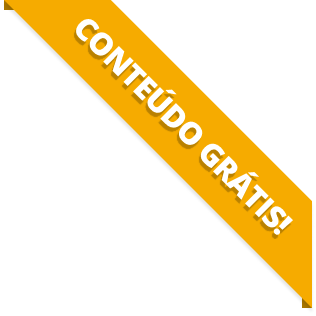 BAIXE O MATERIAL DO POST(PDF+MP3) PARA ESTUDAR QUANDO E COMO QUISER.