Hoje vou falar sobre um phrasal verb que talvez você já conheça: black out. Essa expressão é usada de duas formas, uma bem coloquial e outra menos. Em seu sentido mais coloquial ela quer dizer ficar inconsciente ou "apagar". Black out pode também ser sinônimo de escurecer ou apagar, no sentido literal.
Pelo contexto em que a expressão está inserida, conseguimos entender o sentido de black out. Mas para que você entenda realmente o que esse phrasal verb quer dizer, é preciso praticar, e para isso eu recomendo o uso do Anki. Caso você seja novo no site, clique aqui para ler o tutorial completo dessa ferramenta de repetição espaçada. E vamos aos exemplos de black out:
1 – Primeiro veremos black out como "apagar", ficar inconsciente, desmaiar:
I think I am going to black out.
Eu acho que eu vou desmaiar.
(A expressão going to antes de um verbo o coloca no futuro.)
The head injury during the car accident caused him to black out.
A lesão na cabeça durante o acidente de carro levou ele a "apagar".
He had blacked out as his car hit the tree.
Ele tinha ficado insconsciente quando seu carro bateu na árvore.
He blacked out and collapsed on the floor.
Ele desmaiou e desmoronou no chão.
(Blacked é o passado simples de black.)
After I fell, I must have blacked out.
Depois que eu caí, eu devo ter "apagado".
(No exemplos acima, temos uma construção de frase bem interessante. Usamos o verbo modal must juntamente com o tempo verbal present perfect – have + verbo no particípio – que expressa algo que aconteceu no passado, mas não sabemos quando.)
I couldn't remember a single note of the music; I blacked out completely.
Eu não pude me lembrar de uma única nota da música, eu apaguei completamente.
The accused man claims he blacked out after his first drink.
O homem acusado reivindica que ele "apagou" depois do seu primeiro drink.
2 – Agora, black out no sentido de escurecer ou apagar algo:
During times of war, many civilians have to black out their windows so the enemy won't know where to bomb.
Durante os tempos de guerra, muitos civis têm que escurecer suas janelas para que o inimigo não saiba onde bombardear.
Suddenly the lights blacked out.
De repente as luzes apagaram.
The power went dead and everything blacked out.
A energia acabou e tudo apagou.
Half the pages in the report had been blacked out for security reasons.
Metade das páginas do relatório tinham sido apagadas por razões de segurança.
(Had been blacked out está na voz passiva, onde não é em quem fez a ação, mas sim na ação em si.)
The lightning strike blacked the entire town out.
A queda do raio escureceu a cidade toda.
(No caso de black out no sentido de apagar, podemos escolher separá-lo ou não pelo objeto da frase, como no exemplo acima.)
The manager blacked out the whole building during the emergency to prevent an explosion.
O gerente apagou todo o prédio durante a emergência para prevenir uma explosão.
They have blacked out all the obscene words in the subtitles to make this movie suitable for youngsters.
Eles apagaram todas as palavras obscenas nas legendas para fazer esse filme adequado para jovens.
The traffic lights blacked out when the storm knocked down power lines.
Os semáforos apagaram quando a tempestade derrubou as linhas de tensão.
Espero que você faça um ótimo proveito das sentenças do post, para que o phrasal verb black out em breve possa fazer parte do seu vocabulário. Gostou? Comente e compartilhe e até o próximo post!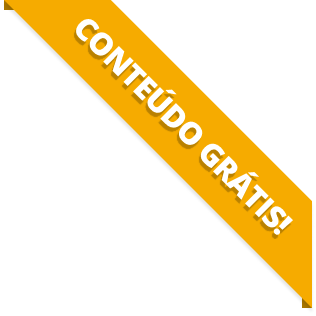 BAIXE O MATERIAL DO POST(PDF+MP3) PARA ESTUDAR QUANDO E COMO QUISER.