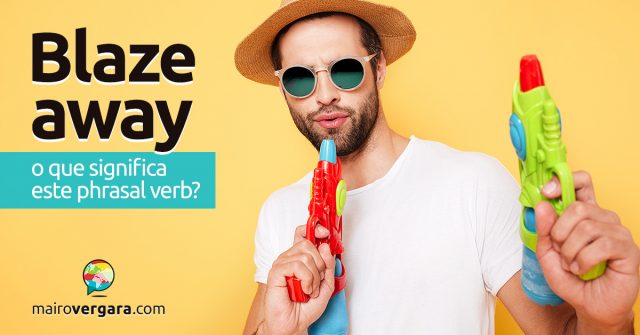 Prontos para mais um phrasal verb? Blaze away, nosso tema de hoje, tem apenas duas possibilidades de uso. O primeiro sentido de blaze away é "brilhar". O segundo é "disparar", "atirar". Se tomarmos blaze individualmente, esse verbo é equivalente a "queimar", "brilhar", "proclamar", o que está sem dúvida relacionado ao sentido de blaze away.
A seguir, você confere os exemplos de blaze away em contexto. Lembre-se de colocar todos eles no Anki, o programa de revisão sempre indicado aqui no site; veja o tutorial do Anki, caso não esteja por dentro.
1 – Blaze away no sentido de "brilhar":
The bonfire blazed away for hours.
A fogueira brilhou durante horas.
The afternoon sun blazed away.
O sol da tarde brilhava.
The sun blazed away in a clear blue sky.
O sol brilhava num céu limpo e azul.
A huge bonfire blazed away on one side of the road.
Uma gigante fogueira brilhava em um lado da estrada.
The moon blazed away in glory.
A lua brilhava em glória.
2 – Blaze away no sentido de "atirar", "disparar":
The contestants blazed away at the clay pigeons.
Os competidores atiraram nos pombos de argila.
The guns blazed away at the oncoming ducks.
As armas atiraram nos patos que aproximavam-se.
("Oncoming" significa "aproximando-se, movendo-se em direção [ao locutor]".)
The cowboy blazed away at his opponent in the gunfight.
O caubói atirou em seu oponente no tiroteio.
The rival gangs hid behind crates and blazed away at each other.
As gangues rivais esconderam-se atrás de caixas e atiram uma na outra.
The officer blazed away at the fleeing criminal and finally struck him in the leg.
O oficial atirou no criminoso em fuga e finalmente o atingiu na perna.
Ficamos por aqui. Espero que tenha curtido, compartilhe o post e comente sua dúvida/sugestão logo abaixo. Até mais!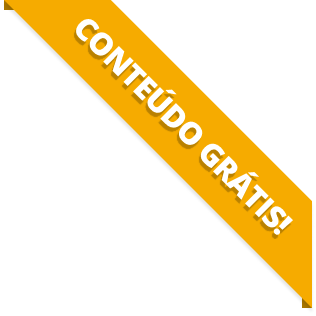 BAIXE O MATERIAL DO POST(PDF+MP3) PARA ESTUDAR QUANDO E COMO QUISER.