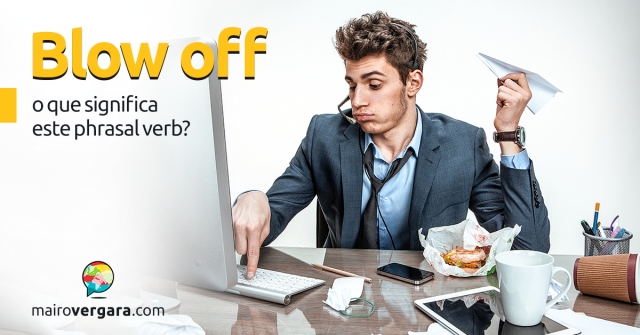 À primeira vista não fica muito claro o que o phrasal verb blow off quer dizer, não é? Então, se você está curioso para entender o que significa blow off, continue conosco aqui no post que você, além de ter explicações sobre a expressão, terá muitos exemplos dela.
Bem, blow off tem dois sentidos. O primeiro é não manter um compromisso, ou seja, dar o cano em alguém. O segundo, é ignorar algo ou alguém, não dando bola para a pessoa ou procrastinando alguma tarefa.
Para que fique claro como usar blow off, separamos 10 exemplos de usos reais deste phrasal verb para você. Mas não basta apenas ler os modelos abaixo, é preciso estudá-los e a melhor forma de praticar é usando o Anki. Portanto, caso você ainda não conheça essa ferramenta, clique aqui para entender como o Anki funciona.
1- Primeiramente, blow off no sentido de dar o cano, "furar" um compromisso:
Mr. Roberts has blown me off three times this week, and I'm starting to get mad.
O senhor Roberts me deu o cano três vezes essa semana e eu estou começando a ficar bravo.
(Perceba que acima, o phrasal verb está no present perfect, tempo verbal que é usado, dentre outras coisas, para dizer que algo ocorreu no passado mas não sabemos quando.)
Tim couldn't believe that his girlfriend blew him off to go out with her friends.
Tim não pôde acreditar que sua namorada deu o cano (nele) para sair com os amigos dela.
(Perceba que acima temos o phrasal verb separado pelo objeto him.)
I was so embarrassed about my grade that I blew off the meeting with my professor.
Eu fiquei tão envergonhada com a minha nota que eu dei o cano na reunião com meu professor.
(Blew é o passado simples de blow.)
Nancy was so tired that she blew off the lunch plans with her brother.
Nancy estava tão cansada que ela furou os planos de almoçar com seu irmão.
Three patients blew off their physical therapy appointments this afternoon.
Três pacientes deram o cano em suas consultas de terapia física essa tarde.
There is no reason to blow off a dentist appointment, especially if your tooth is hurting you.
Não há nenhuma razão para furar uma consulta com o dentista, especialmente se seu dente está doendo.
Kellen decided to blow off his study group since he knew he was going to do well on the test anyways.
Kellen decidiu dar o cano em seu grupo de estudos já que ele sabia que ele ia se dar bem nas provas de qualquer maneira.
2- Blow off no sentido de procrastinar, ignorar:
Mrs. Gregory always lets me turn in my papers late, so I blew her off when she said I had to turn my project in on time.
Senhora Gregory sempre me deixa entregar meus trabalhos mais tarde, então eu a ignorei quando ela disse que eu tinha que entregar meu projeto pontualmente.
Even though her presentation was tomorrow, Ximena blew off preparing until the last minute.
Embora a apresentação dela fosse amanhã, Ximena procrastinou a preparação até o último minuto.
Marcy can't afford to blow off the call with her advisor anymore because she needs to graduate on time.
Mary não pode se dar ao luxo de ignorar uma ligação com seu orientador  porque ela tem que se formar a tempo.
(Can't afford to é uma expressão que quer dizer "se dar ao luxo de".)
Espero que você tenha gostado do post. Lembre-se de praticar os modelos acima para que blow off comece a fazer parte do seu vocabulário em inglês. Comente e compartilhe  =)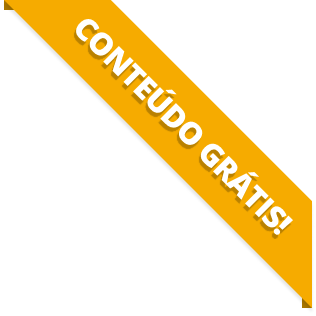 BAIXE O MATERIAL DO POST(PDF+MP3) PARA ESTUDAR QUANDO E COMO QUISER.