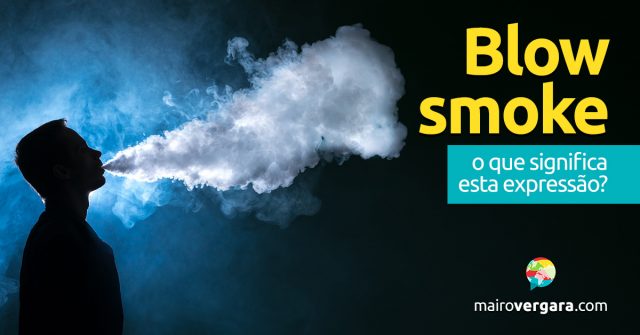 Hoje vamos falar da expressão blow smoke. Ela é simples, mas pode ser usada em três sentidos bem diferentes: (1) expelir fumaça, no ato de fumar; (2) ficar de conversa fiada; (3) enganar, ludibriar. A tradução literal de blow smoke é "soprar fumaça", o que explica o primeiro sentido. Os outros dois são usos metafóricos disso; fazem referência ao conhecido truque de criar uma cortina de fumaça, para escapar de algo.
Vamos agora conferir os exemplos de blow smoke em contexto. Para assimilar bem o uso dessa expressão, basta ler e ouvir as frases de exemplo com atenção. Depois disso, recomendamos sempre que você use o Anki, um fantástico programa de revisão, para revisar e memorizar definitivamente o que aprendeu. Veja nosso tutorial completo do Anki e aprenda essa técnica simples e eficaz.
1 – Vejamos primeiro blow smoke como "soprar/expelir fumaça" em algo, geralmente fumaça produzida pelo ato de fumar:
Ew, don't blow smoke in my face!
Eca, não sopre fumaça na minha cara!
Never blow smoke in anyone's face.
Nunca sopre fumaça na cara de ninguém.
Nonsmokers don't like people blowing smoke in their face or in their food.
Não fumantes não gostam de pessoas soprando fumaça na cara deles ou na comida deles.
2 – Agora, blow smoke como "ficar de conversa fiada". Quando ocorrer o gerúndio blowing smoke, o sentido é simplesmente "de conversa fiada":
And I'm not just blowing smoke.
E eu não estou simplesmente de conversa fiada.
Sounds to me like he's blowing smoke.
Parece-me que ele está de conversa fiada.
It turned out that he was just blowing smoke.
Revelou-se que ele estava apenas de conversa fiada.
"We don't want to blow smoke on this", Mr. Miksad said.
"Nós não queremos ficar de conversa fiada nisto", o Sr. Miksad disse.
She is a master at blowing smoke. She belongs in government.
Ela é mestre em ficar de conversa fiada. O lugar dela é no governo.
Instead of really negotiating, they were just blowing smoke.
Ao invés de realmente negociar, eles estavam apenas de conversa fiada.
The coach has been blowing smoke for the past three years about our program.
O treinador tem ficado de conversa fiada durante os últimos três anos, sobre o nosso programa.
3 – Por fim, temos blow smoke como "enganar" alguém:
I think he is blowing smoke in our eyes.
Eu acho que ele está nos enganando.
Or were they just blowing smoke in our eyes?
Ou estavam eles apenas nos enganando?
He artfully blew smoke in the eyes of his American interlocutors.
Ele artisticamente enganou seus interlocutores Americanos.
I know your motives behind this act; don't try to blow smoke in my eyes.
Eu conheço seus motivos por trás deste ato; não tente me enganar.
Se curtiu o post de hoje, lembre-se de compartilhar. Se tiver alguma dúvida ou sugestão, comente abaixo. Até a próxima!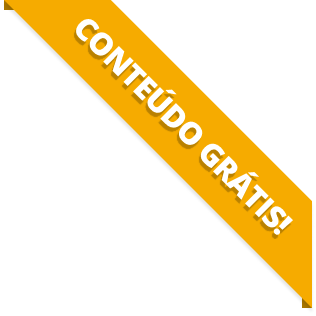 BAIXE O MATERIAL DO POST(PDF+MP3) PARA ESTUDAR QUANDO E COMO QUISER.