O phrasal verb bog down pode ter dois sentidos: (1) encalhar ou atolar (geralmente num terreno lamacento); (2) emaranhar, enredar. Note que o segundo é apenas o primeiro transformado em figura de linguagem. Veremos diversos exemplos em contexto de cada um, para que você domine de vez esse phrasal verb.
Sobre as palavras bog e down, isoladamente, temos que bog significa "pântano", "lamaçal", "charco", e o advérbio down significa "para baixo". Logo se vê, portanto, o motivo de bog down ter aqueles dois sentidos.
Vamos agora às frases de exemplo. Além de estudá-las atentamente e ouvir a narração que as acompanha, recomendamos que você use o Anki para memorizar de verdade o phrasal verb bog down. O Anki é um excelente programa de revisão, que nos permite adquirir vocabulário de forma muito eficiente; veja nosso tutorial completo de como usá-lo.
1 – Seguem exemplos de bog down como "atolar" na lama:
The mud bogged down the car.
A lama atolou o carro.
The car bogged down in the mud.
O carro atolou na lama.
The muddy ground bogged down the panzers.
O chão lamacento atolou os tanques.
("Panzer" é uma palavra de origem Alemã, que para nós significa "tanque", um veículo blindado de combate.)
When the motorcycle got bogged down in the mud, Abu helped him push it to firmer ground.
Quando a moto ficou atolada na lama, Abu o ajudou a empurrá-la para chão firme.
2 – Agora, veja bog down como "emaranhar", "enredar":
Let's not get bogged down with individual complaints.
Não fiquemos emaranhados em reclamações individuais.
It's easy to get bogged down in details.
É fácil ficar emaranhado em detalhes.
The story bogs down after the second chapter.
A história emaranha-se após o segundo capítulo.
Don't bog down your brother with more suggestions.
Não emaranhe seu irmão com mais sugestões.
We've gotten bogged down with regulations and permits.
Nós ficamos emaranhados com regulações e licenças.
Try not to get bogged down in the details of this project.
Tente não ficar emaranhado nos detalhes deste projeto.
The process bogged down and almost stopped.
O processo emaranhou-se e quase parou.
The students became bogged down with the algebra problems.
Os estudantes ficaram emaranhados com os problemas de álgebra.
The Smiths really got bogged down in decorating their house.
Os Smith realmente ficaram emaranhados em decorar sua casa.
Their research bogged down because they lacked the laboratory expertise.
A pesquisa deles emaranhou-se porque eles careciam de experiência de laboratório.
Chegamos ao final. Tem alguma dúvida remanescente? Alguma sugestão de post? Comente abaixo. Compartilhe o post, bons estudos e até mais!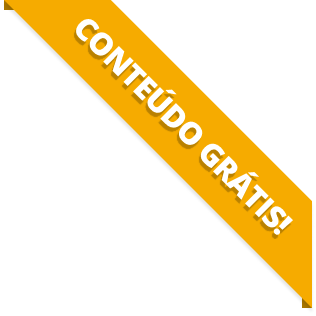 BAIXE O MATERIAL DO POST(PDF+MP3) PARA ESTUDAR QUANDO E COMO QUISER.