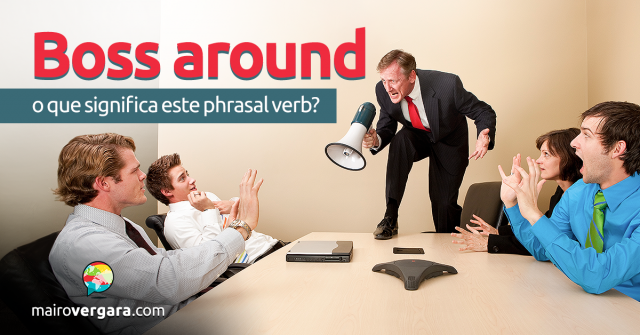 Como eu disse já disse em outro post, existem palavras em inglês que podem ter várias funções em uma frase. É o caso da palavra boss, que geralmente é usada no sentido de chefe, mas que hoje veremos fazendo o papel de um verbo, no phrasal verb boss around.
Boss around quer dizer dar ordens a alguém, viver dizendo o que os outros tem que fazer, ou seja, mandar. Preparado para ver alguns exemplos desse phrasal verb? Antes disso, só vou te lembrar de colocar todos os exemplos abaixo no seu Anki, para que você possa praticar bastante a expressão. Se você não sabe o que é o Anki ou ainda tem dúvidas de como ele funciona, clique aqui.
I hate when my co-worker bosses me around like she's in charge of the place.
Eu odeio quando minha colega de trabalho manda em mim como se ela estivesse encarregada do lugar.
(Veja que o phrasal verb pode ser separado pelo objeto da frase, como na frase acima. Você verá mais exemplos abaixo.)
Kaylie is always bossing her friends around and making them do whatever she wants.
Kaylie está sempre mandando em seus amigos e forçando-os a fazerem qualquer coisa que ela quiser.
(No exemplo acima, o phrasal verb está na forma continua – bossing.)
Milena can't stop bossing people around, it's just her nature to be in control.
Milena não consegue parar de mandar nas pessoas, é apenas da natureza dela estar no controle.
The head chef is always bossing around the waiters at the restaurant, as if they aren't working hard enough already.
O chefe está sempre mandando nos garçons no restaurante, como se eles já não estivessem trabalhando duro o bastante.
Even though he is the captain of the team, I still don't think he should be able to boss us around the way he does.
Embora ele seja o capitão do time, eu ainda não acho que ele deveria ser capaz de mandar na gente da forma como ele faz.
Samantha always got so upset whenever her manager bossed her around, making her feel like she wasn't doing a good job at work.
Samantha sempre ficou muito chateada sempre que seu gerente mandava nela, fazendo com que ela sentisse que não estava fazendo um bom trabalho no emprego.
(Percebeu que o verbo boss está no passado simples – bossed?)
The principal bossed Mrs. Brown around so much that she finally got tired of it and quit in the middle of the school year.
O diretor mandou tanto na senhora Brown que ela por fim se cansou disso e pediu demissão na metade do ano escolar.
I don't like it when you boss me around when I'm gardening, like I can't figure out how to pull a weed on my own!
Eu não gosto quando você manda em mim quando eu estou jardinando, como se eu não pudesse descobrir como puxar uma erva daninha sozinha!
The doctors are always bossing around the nurses, especially when they are new.
Os medicos estão sempre mandando nas enfermeiras, especialmente quando elas são novas.
I feel weird bossing around my new employee because she is so much older than me.
Eu me sinto estranha mandando no meu novo empregado porque ela é muito mais velha do que eu.
Eu conheci o phrasal verb boss around pela série Friends, onde a personagem Monica vivia mandando nos colegas. E você? Escreva aí embaixo nos comentários se você já tinha ouvido falar de boss around e, se tiver gostado do post, compartilhe.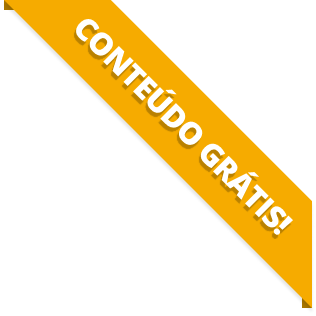 BAIXE O MATERIAL DO POST(PDF+MP3) PARA ESTUDAR QUANDO E COMO QUISER.