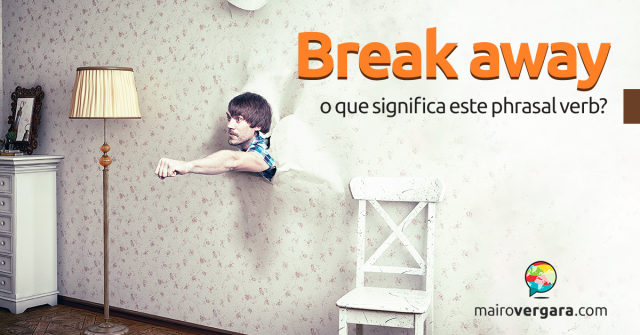 Gosto muito de falar sobre o phrasal verb que vamos ver no post de hoje, porque ele tem três sentidos diferentes, mas interligados. Break away é usado no sentido de escapar quando se está preso, ou seja, libertar-se. Mas essa expressão também é usada num sentido mais poético ou menos físico de libertar-se, como por exemplo, libertar-se de uma ideia, de um vício, ou seja, de algo que não está te segurando fisicamente. Além disso, usamos break away como separar-se de um grupo.
Com os exemplos abaixo, você terá uma noção do que break away quer dizer em cada contexto apresentado. Mas é importante treinar os exemplos para que a expressão fique realmente entendida. O Anki te ajuda nesse treino, por isso recomendo que você leia nosso tutorial completo da ferramenta para entender mais como usá-la a favor de seus estudos.
1 – Primeiro veremos break away como escapar, fugir:
Anna tried to break away, but he held her tight.
Anna tentou fugir, mas ele a segurou firme.
I tried to break away, but he was holding me too tight.
Eu tentei escapar, mas ele estava me segurando firme demais.
I broke away from the intruder.
Eu escapei do intruso.
(Broke é o passado simples de break.)
She broke away, at last.
Ela fugiu, finalmente.
George's excited horse broke away and ran off into the field.
O cavalo empolgado do George fugiu e correu para o campo.
The boy tried to break away, but his mother held onto his coat.
O menino tentou escapar, mas sua mãe segurou em seu casaco.
2 – Agora veremos break away num sentido menos físico de escapar, ou seja, libertar–se de algo menos palpável:
She was almost thirty before she finally broke away.
Ela tinha quase trinta antes de finalmente se libertar.
He found it hard to break away from his mother.
Ele achou difícil se libertar de sua mãe.
We're trying to break away from the idea that men should not be affectionate with their children.
Nós estávamos tentando nos libertar da ideia de que homens não devem ser afetuosos com suas crianças.
Scotland isn't going to suddenly break away from the rest of Great Britain.
A Escócia não vai de repente se libertar do resto da Grã-Bretanha.
3 – Por fim, break away como separar-se de um grupo:
The SDP broke away from the Labour Party.
O SDP separou-se do Partido do Trabalho.
(SDP é o nome de um partido na Inglaterra.)
It was hard for me to break away from that organization, but I knew it was necessary.
Foi difícil para mim me separar daquela organização, mas eu sabia que era necessário.
The cyclist broke away from the pack and was soon very far behind.
O ciclista se separou do bloco e rapidamente estava muito atrás.
Conte para a gente se você já tinha ouvido esse phrasal verb em algum lugar e o que achou do post. Compartilhe se tiver gostado. Até mais!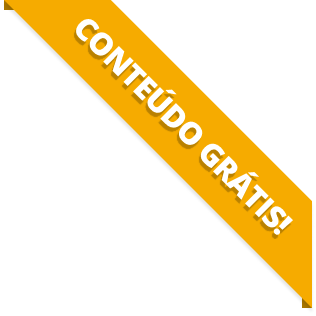 BAIXE O MATERIAL DO POST(PDF+MP3) PARA ESTUDAR QUANDO E COMO QUISER.