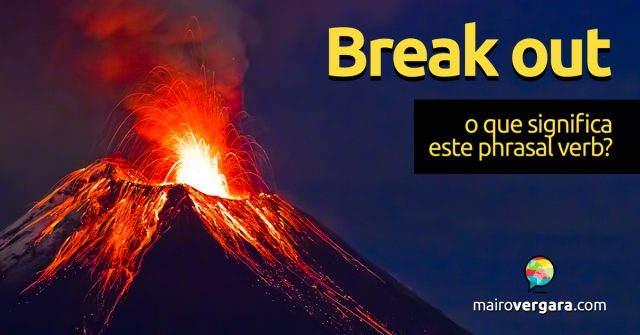 Como break out é um phrasal verb com sete sentidos diferentes, vamos direto ao ponto: como usar essa expressão. O primeiro sentido de break out é quando estamos falando sobre algo ruim, como uma doença ou uma guerra. Quando algo ruim começa, usamos break out.
Esse phrasal verb também é usado quando alguém escapa de um confinamento, quando removemos algo de outra coisa usando a força, quando começamos a fazer algo espontaneamente, quando pedimos que alguém traga algo e quando ficamos afetados por algo na pele, como uma espinha ou uma alergia. Break out também é usado de maneira mais coloquial, como sinônimo de sair.
Antes dos exemplos, clique aqui caso você ainda não saiba como usar efetivamente nossos posts. Nesse link, você encontra nosso tutorial completo do Anki, uma ferramenta que pode ajudar e potencializar seus estudos de inglês.
1 – Quando algo ruim começa, usamos break out:
We got married a month before the war broke out.
Nós nos casamos um mês antes que a guerra começasse.
The fire must have broken out during the night.
O fogo deve ter começado durante a noite.
Fighting broke out in the street when the two gangs came together.
Brigas começaram nas ruas quando as duas gangues se encontraram.
2 –  Break out quando alguém escapa um confinamento. Veja que neste caso, pode ser no sentido literal ou no sentido figurado, de escapar de uma situação:
The prisoners dug a tunnel under the prison walls and broke out.
Os prisioneiros cavaram um túnel abaixo das paredes da prisão e escaparam.
He broke out from jail but was immediately caught.
Ele escapou da prisão mas foi imediatamente pego.
The convicts plotted to break out of prison.
Os condenados conspiraram para escapar da prisão.
You don't have the guts to break out of jail!
Você não tem coragem de escapar da prisão!
(Ou: você não tem coragem para fugir da prisão!)
I was 16 years old when I finally broke out of my rigid upbringing.
Eu tinha 16 anos quando eu finalmente escapei da minha criação rígida.
She just couldn't break out of her old patterns of behavior.
Ela apenas não conseguia escapar de seus padrões antigos de comportamento.
3 – Break out como remover ou retirar algo ou alguém de um lugar usando a força:
The gangsters broke their comrade out of jail.
Os gângsters retiraram seu camarada da cadeia.
Carefully, she broke the gemstone out of the side of the rock face.
Cuidadosamente, ela removeu a pedra preciosa do lado da rocha.
The hurricane broke the glass out of all the windows.
O furacão removeu o vidro de todas as janelas.
4 – Break out como começar a fazer algo de repente ou "do nada":
We were quietly eating dinner when suddenly the kids broke out laughing.
Nós esteávamos comendo o jantar calmamente quando de repente as crianças começaram a rir.
The marching soldiers broke out in song.
Os soldados marchando começaram uma música.
A fire broke out in the belfry.
Um fogo começou de repente no campanário.
A round of giggling broke out when the teacher tripped.
Uma rodada de risadas começou quando a professora tropeçou.
5 – Break out como quando pedimos que alguém traga algo:
The enemy is attacking; break out the rifles!
O inimigo está atacando, tragam os rifles!
It's such a fine day, let's break out the fishing rods.
Está um dia tão bonito, vamos trazer as varas de pescar.
Break out the champagne and drink to the couple's health!
Traga o champagne e beba pela saúde do casal!
6 – Break out quando algo na pele nos afeta:
I accidentally walked through poison ivy and broke out in a bad rash.
Eu acidentalmente andei por heras venenosas e fui afetado por uma irritação.
After being in the woods, I broke out in a rash. I think it's poison ivy.
Depois de estar na floresta, eu fui afetado por uma irritação na pele. Eu acho que é hera venenosa.
Whenever I eat chocolate, I break out in pimples the next day.
Sempre que eu como chocolate, sou afetado por espinhas no dia seguinte.
7 – Break out de maneira mais coloquial, como sinônimo de sair:
It's late, man. Time to break out.
Está tarde, cara, Hora de sair.
We broke out a little after midnight.
Nós saímos um pouco depois da meia-noite.
This party is lame, dude. Let's break out.
Essa festa está fraca, cara. Vamos vazar.
Pesquisando e lendo sobre o phrasal verb break out me lembrei de uma música com o mesmo nome. E você, se lembra de algo com esse phrasal verb? Conte para a gente nos comentários e compartilhe o post com os amigos!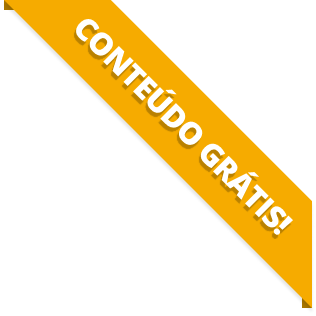 BAIXE O MATERIAL DO POST(PDF+MP3) PARA ESTUDAR QUANDO E COMO QUISER.