A expressão break rank tem origem no serviço militar. Se um grupo de soldados está organizado numa fileira, numa ordem, então break the rank refere-se ao ato de sair dessa ordem. E isso é bastante intuitivo, porque break significa "quebrar" e rank significa justamente "fileira" ou "ordem".
Há também outro sentido que break rank pode ter. Usado como figura de linguagem, break rank quer dizer "romper com" ou "separar-se de" um determinado grupo, causa ou empreitada.
Agora, vamos ver uma série de exemplos de break rank em contexto. Você deve ler e ouvir esses exemplos com atenção, para internalizar bem a expressão. Em seguida, recomendamos sempre que use o Anki, que é um fantástico programa de revisão, para memorizar definitivamente o que aprendeu. É bem simples: veja o tutorial do Anki e conheça essa indispensável ferramenta.
1 – Seguem exemplos, primeiro, de break rank como "sair de formação", no contexto de soldados dispostos em certa ordem:
Don't break ranks, or the drill sergeant will lose it.
Não saia da formação, ou o sargento-instrutor vai perder a paciência.
(Temos um post sobre a expressão "lose it", que significa "perder a paciência/o controle"; clique aqui para conferir.)
The squad breaks rank and enters the barracks.
O esquadrão sai de formação e entra no quartel.
The entire squadron broke ranks, laughing, clapping and cheering.
O esquadrão inteiro saiu de formação, rindo, aplaudindo e vibrando.
The recruits were warned that they must not break ranks.
Os recrutas foram avisados de que eles não deveriam sair de formação.
Left with no other choice, the soldiers broke ranks and retreated.
Deixado sem outra escolha, os soldados saíram de formação e recuaram.
Rather, they scattered, breaking rank, and fled towards the burning barracks.
Ao invés disso, eles espalharam-se, saindo de formação, e fugiram em direção aos quartéis em chamas.
The colonel told the soldiers to break ranks and gather around him.
O coronel disse aos soldados para saírem de formação e reunirem-se ao redor dele.
2 – Agora, veja break rank como "romper com" ou "separar-se de" de um certo grupo, causa ou empreitada:
The government is prepared to break ranks with the Allied states.
O governo está preparado para romper com os estados Aliados.
Nineteen senators broke ranks with the administration.
Dezenove senadores romperam com a administração.
And many have refused to break ranks with tradition.
E muitos recusaram-se a romper com a tradição.
Harry was told to adhere to the party platform and not break ranks.
Disseram ao Harry que aderisse a plataforma do partido e não se separasse.
(Tradução literal: "Harry foi dito para aderir […]".)
Large numbers of MPs felt compelled to break ranks over the issue.
Grandes números de MPs sentiram-se compelidos a separarem-se em decorrência do problema.
(A sigla MP significa "member of parliament", isto é, "membro do parlamento".)
Would you break ranks with your party and vote against the president's tax bill?
Você romperia com o seu partido e votaria contra a lei fiscal do presidente?
("Bill" pode significar "lei" e "tax" é "imposto"; "tax bill" refere-se a uma lei relacionada a impostos.)
Chegamos ao final. O que achou de break rank? Tem alguma sugestão para a gente? Não hesite em comentar abaixo. Bons estudos e até mais!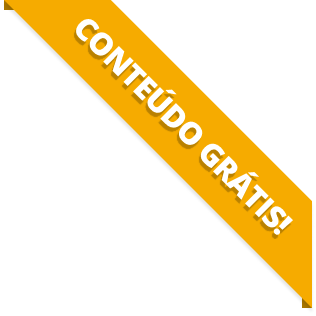 BAIXE O MATERIAL DO POST(PDF+MP3) PARA ESTUDAR QUANDO E COMO QUISER.