Quando estudamos uma língua estrangeira é sempre bom assistirmos filmes e séries que se passam no idioma estudado. Digo isso não só para treinarmos o ouvido para os diferentes sotaques que existem em todas as línguas, mas também para prestarmos atenção em expressões e jargões que, muitas vezes, só quem mora em um país ou quem é nativo fala.
Saber dessas nuances da língua ajuda muito quem está estudando a soar mais natural e menos como um robô, que decorou um conjunto de regras gramaticais 🙂 E é por isso que sempre indicamos estudar qualquer expressão dentro de uma frase. Sem um contexto, não há como afirmar qual o sentido de determinada palavra.
Isso acontece, por exemplo, quando estudamos os phrasal verbs. Um aluno pode até decorar uma lista com muitos deles, mas é mais trabalhoso e menos eficiente do que aprender o sentido de uma expressão sendo usada em contexto. Estudar qualquer palavra dentro de um contexto, faz com que o aluno aprenda não só o sentido dela, mas também com que revise estruturas importantes da língua.
Hoje apresentaremos frases de exemplo com o phrasal verb break through. Este phrasal verb quer dizer romper, quebrar. E pode ser usado tanto no sentido físico de romper, como romper uma barreira, por exemplo; como também no sentido figurado, como romper com preconceitos. Para te ajudar a estudar as frases que eu vou colocar logo abaixo, indico que você baixe uma ferramenta grátis chamada Anki. Leia mais sobre a ferramenta aqui.
1 – Vamos então aos exemplos do phrasal verb break through:
A group of young demonstrators attempted to break through police lines.
Um grupo de manifestantes jovens tentou romper a linha policial.
(A barreira policial)
There are attempts to break through prejudice in the workplace.
Existem tentativas de romper com o preconceito no ambiente de trabalho.
(Acabar com o preconceito)
The army used tanks to break through the barricades.
O exército usou tanques para romper as barricadas.
I hope that the future will find us able to break through the vicious circle of killing and isolating.
Eu espero que o futuro nos considere aptos a romper com o círculo vicioso de matar e isolar.
Practicing the culture of the encounter, young people break through the isolation and share ideas with other youths.
Praticando a cultura do encontro, jovens rompem o isolamento e compartilham ideias com outros jovens.
I hope that this debate will break through the indifference of the international community.
Eu espero que esse debate quebre a indiferença da comunidade internacional.
The crowd broke through the barrier.
A multidão rompeu a barreira.
(Note o verbo break no passado – broke.)
2 – Como muitos verbos em inglês, o phrasal verb break through pode ser transformado em substantivo. Dessa forma, temos a palavra breakthrough, que quer dizer avanço ou um grande avanço. Veja alguns exemplos de como usar breakthrough como substantivo.
We need a breakthrough in the climate change summit in December.
Precisamos de um avanço na Cúpula de Mudança Climática, em Dezembro.
(Summit pode ser também uma grande reunião entre líderes de vários países)
A major breakthrough in peace negotiations is still not expected between Palestinians and Israelis.
Um avanço considerável nas negociações de de paz ainda não é esperado entre os palestinos e israelenses.
(A major breakthrough: Um grande avanço, um avanço maior, relevante)
Evan's therapist said that he has made a breakthrough in his therapy.
O terapeuta do Evan disse que ele teve um grande avanço em sua terapia.
Espero que com o post de hoje você possa ter muitos breakthroughs (avanços) no seu inglês. Lembre-se de que você não precisa decorar cada phrasal verb que você aprende. Com o tempo e muito estudo, essas expressões vão se tornar naturais e, quando você menos esperar, já vai reconhecê-las em frases, filmes, seriados e começar a usá-las. Comente o que achou do post aqui embaixo e compartilhe!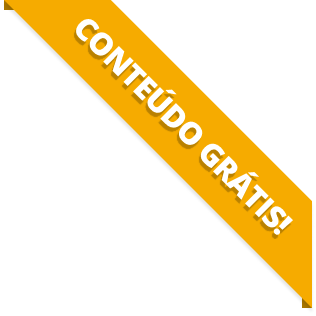 BAIXE O MATERIAL DO POST(PDF+MP3) PARA ESTUDAR QUANDO E COMO QUISER.