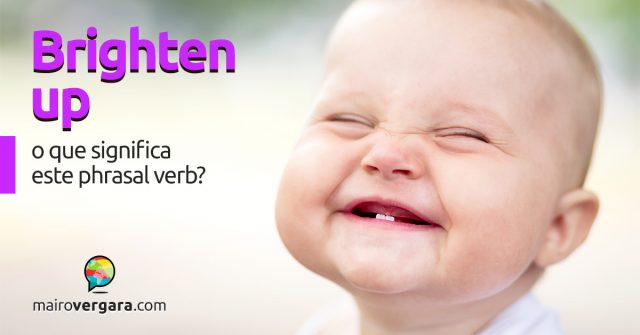 Brighten up é um phrasal verb amplamente usado na língua inglesa. Ele tem dois sentidos: o primeiro é "clarear" ou "iluminar" e o segundo é "alegrar". Esses significados seguem de que o verbo brighten é sinônimo de "abrilhantar", "iluminar", "clarear", "animar" e "alegrar".
Agora vejamos exemplos de brighten up em contexto. Você deve praticar com esses exemplos, lendo as frases e ouvindo os áudios, de forma a absorver o máximo que puder. Além disso, sempre recomendamos fortemente o uso do Anki. Ele é um excelente programa de revisão e, inserindo nele as frases do post, você garante um aprendizado realmente eficaz. Veja o tutorial do Anki.
1 – Seguem os exemplos de brighten up como "clarear":
I think the sky's brightening up.
Eu acho que o céu está clareando.
The sky is brightening up a little.
O céu está clareando um pouco.
I'd wait to go out until the sky brightens up a bit.
Eu esperaria para sair até que o céu clareasse um pouco.
You could brighten up that skirt with a red blouse.
Você poderia clarear aquela saia com uma blusa vermelha.
(Evidentemente, aqui o sentido de "brighten up" não é literal, mas apenas de dar a aparência de clareamento.)
A new paint color really brightened up that old house.
Uma nova cor de pintura realmente clareou aquela casa velha.
I'm thinking of brightening up my hair with some blonde highlights.
Eu estou pensando em clarear meu cabelo com algumas madeixas louras.
When the morning sky brightens up just a little, the birds begin to sing.
Quando o céu da manhã clareia só um pouco, os pássaros começam a cantar.
2 – Agora, seguem exemplos de brighten up como "alegrar" (caso a frase esteja na voz passiva, a tradução é "ficar alegre"):
He brightened up after you began talking with him.
Ele ficou alegre após você ter começado a falar com ele.
The sunny weather brightened up the tired travelers.
O tempo ensolarado alegrou os viajantes cansados.
A cool glass of lemonade would brighten me up right now.
Um copo gelado de limonada iria me alegrar agora.
Your mother really brightened up when she got the flowers you sent.
Sua mãe realmente ficou alegre quando ela recebeu as flores que você enviou.
Sarah brightened up considerably as she thought of Emily's words.
Sarah alegrou-se consideravelmente, enquanto ela pensava nas palavras de Emily.
É isso por agora. Se você curtiu conhecer o phrasal verb brighten up, compartilhe o post com seus colegas. Até mais!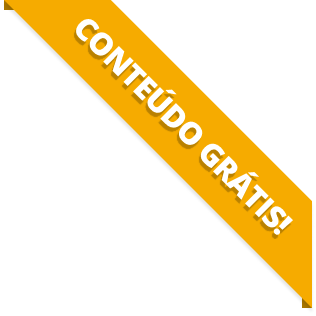 BAIXE O MATERIAL DO POST(PDF+MP3) PARA ESTUDAR QUANDO E COMO QUISER.