Hoje vamos falar do phrasal verb bring about. À primeira vista, não dá para perceber o que essa expressão quer dizer, certo?  Por sorte, ela tem apenas um sentido, então, é fácil entender como usá-la. Bring about transmite a o sentido de ocasionar, ou seja, quando algo ou alguém faz com que outra coisa aconteça. Vou te dar vários exemplos para que você entenda, na prática, como usar esse phrasal verb. Você deve estudar os exemplos para efetivar seu aprendizado. Para isso, recomendo fortemente que você use o Anki, uma ferramenta que não pode faltar nos seus estudos. Para aprender a baixar, instalar e usar o Anki, clique aqui.
Veja os exemplos abaixo e preste bastante atenção ao contexto de cada um deles:
Major spending is required to bring about substantial improvements in housing.
Um gasto maior é necessário para ocasionar melhorias substanciais em habitação.
Social changes that have been brought about by new technology.
Mudanças sociais que foram ocasionadas pela nova tecnologia.
(A construção have been brought about está na voz passiva, ou seja, o foco está no recebedor da ação.)
The invention of the internal-combustion engine brought about a huge shift in people's mobility.
A invenção do motor de combustão interna ocasionou uma grande mudança na mobilidade das pessoas.
(Brought é o passado de bring.)
We've got this low pressure system that's going to bring about one to three inches of snow.
Nós temos esse sistema de baixa pressão que vai ocasionar de uma a três polegadas de neve.
I'm determined to do what I can to bring about these changes.
Eu estou determinado a fazer o que eu puder para ocasionar essas mudanças.
Oh, yes, she can bring about anything she wants.
Ah, sim, ela pode fazer o que ela quiser.
The new manager decided it was time to bring some changes about.
O novo gerente decidiu que era hora de fazer algumas mudanças.
(Perceba que o phrasal verb bring about pode ou não ser separado pelo objeto da frase, como vemos no exemplo acima.)
The changes to the law were brought about by the government because so many people were ignoring the old one.
As mudanças da lei foram feitas/ocasionadas pelo governo porque muitas pessoas estavam ignorando a antiga.
Everybody has an opinion and it's good. It's good because opinions bring about thoughtful perspective.
Todo mundo tem uma opinião e é bom. É bom porque opiniões trazem/ocasionam uma perspectiva reflexiva.
To bring about changes, students will have to speak up.
Para fazer/ocasionar mudanças, estudantes terão que manifestar-se.
Se você gostou do post, lembre-se de compartilhar e deixar o seu comentário pra gente. Se quiser, você pode baixar os áudios dos exemplos no link abaixo.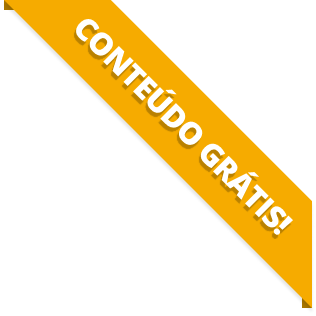 BAIXE O MATERIAL DO POST(PDF+MP3) PARA ESTUDAR QUANDO E COMO QUISER.