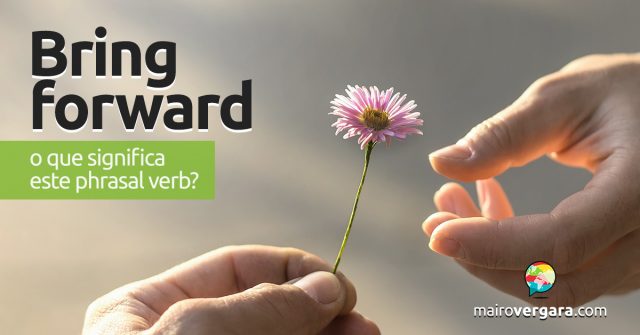 Bring forward é um phrasal verb básico do Inglês. Seu sentido mais literal é o de "trazer adiante", ou seja, mover um objeto fisicamente para a frente (o verbo bring significa "trazer" e forward significa "adiante"). Mas bring forward pode ter ainda dois outros sentidos — ambos relacionados a esse primeiro. Vamos estudar cada sentido de bring forward neste post; como sempre, por meio de vários exemplos do phrasal verb em contexto.
Antes de prosseguir, conheça o Anki, um programa de revisão perfeito para acelerar a sua aquisição de vocabulário. Aprenda a usar o Anki junto às frases de exemplo que trazemos, através do tutorial completo que fizemos a respeito.
1 – O primeiro sentido de bring forward é "trazer adiante", como foi mencionado. Note que bring forward é um phrasal verb separável; logo, podemos colocar o objeto do verbo bring entre os componentes bring e forward, como se vê nos três primeiros exemplos a seguir:
Please bring your chair forward so I can see you.
Por favor, traga à frente sua cadeira para que eu consiga ver você.
Please bring him forward so that we can examine him.
Por favor, traga-o à frente para que nós possamos examiná-lo.

Can you bring your seat forward a little?
Você pode trazer à frente seu assento um pouco?
Bring forward those bracelets in the display case.
Traga à frente aqueles braceletes na vitrine.
2 – O segundo sentido de bring forward é "apresentar", "trazer à tona".
Counselor bring your first witness forward.
Conselheiro, apresente sua primeira testemunha.
We have to bring forward these findings to the board of trustees.
Nós temos que apresentar essas descobertas para o conselho de administradores.
The lawyer needs to bring forward some real evidence to the court.
O advogado precisa apresentar alguma evidência real para a corte.
If you have the information, please bring it forward.
Se você tem a informação, por favor apresente-a.
The police brought forward some new evidence in the case.
A polícia apresentou uma evidência nova no caso.
The Government will bring forward several proposals for legislation.
O governo vai apresentar diversas propostas de legislação.
At the meeting several excellent suggestions were brought forward.
Na reunião, diversas sugestões excelentes foram apresentadas.
The various departments have not yet brought forward their budgets for the year.
Os vários departamentos ainda não apresentaram seus orçamentos para o ano.
3 – O último sentido de bring forward é "adiantar" a data ou horário de um evento.
The congress has been brought forward by a year.
O congresso foi adiantado em um ano.
I'd like to bring the meeting forward to next week.
Eu gostaria de adiantar a reunião para a próxima semana.
The elections were brought forward by three months.
As eleições foram adiantadas em três meses.
The tennis match has been brought forward to 1:00 p.m.
A partida de tênis foi adiantada para 1:00 p.m.
Se curtiu conhecer bring forward, compartilhe o post com seus colegas. Comente abaixo qualquer dúvida ou sugestão e até mais!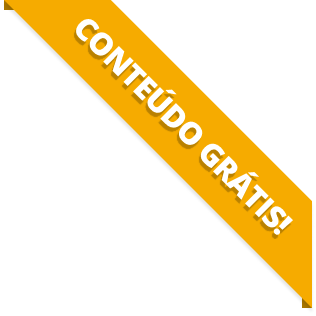 BAIXE O MATERIAL DO POST(PDF+MP3) PARA ESTUDAR QUANDO E COMO QUISER.