No post de hoje, vamos ver o phrasal verb bring in. Geralmente, usamos essa expressão para dizer que alguém será incluído em alguma atividade. Mas bring in não tem só esse sentido, tem mais cinco maneiras diferentes de ser usado: como sinônimo de trazer; ganhar ou produzir dinheiro, atrair; introduzir alguma lei e dar o veredito em um julgamento.
Como são seis maneiras de usarmos bring in, o post vai estar recheado de exemplos que você deve ler e depois estudar. Como? Eu recomendo o Anki, que é super eficiente no estudo de idiomas. Se você ainda não conhece, leia nosso tutorial completo aqui.
Veja os exemplos de bring in abaixo:
1 – Primeiramente, bring in como incluir alguém em alguma atividade:
This is an opportunity to bring in new talent.
Essa é uma oportunidade para incluir um novo talento.
I'm going to have to bring a specialist in on this.
Eu vou ter que incluir um especialista nisso.
(O phrasal verb bring in pode ou não ser separado pelo objeto da frase, que no exemplo acima é a specialist.)
Please bring in several specialists to advise on this case.
Por favor, inclua diversos especialistas para aconselhar neste caso.
Let's bring an expert in before we go any further.
Vamos incluir um especialista antes de nós irmos mais adiante.
And here I'd like to bring in James Walker to hear his comments.
E aqui eu gostaria de incluir James Walker para ouvir seus comentários.
An independent investigator will be brought in to look at the allegations.
Um investigador independente será incluído para dar uma olhada nas alegações.
2 – Bring in como trazer:
It is prohibited to bring in or consume drugs while in detention.
É proibido trazer ou consumir drogas durante a detenção.
If you bring in your own medication, you must tell your doctor and the nurses what you are taking.
Se você trouxer sua própria medicação, você precisa avisar seu médico e as enfermeiras o que você está tomando.
The Red Cross and UNICEF started to bring in some supplies: books, pencils, etc.
A Cruz Vermelha e o UNICEF começaram a trazer alguns suprimentos: livros, lápis, etc.
3 – Os exemplos abaixo são de bring in no sentido de produzir dinheiro, ou seja, trazer (no sentido figurado) dinheiro com algo:
Overseas students bring in more than £30 million a year in tuition fees.
Estudantes estrangeiros produzem/trazem mais de 30 milhões de libras por ano em taxas de mensalidade.
Their wise investments have brought in millions of dollars.
O investimento sábio deles produziu/trouxe milhões de dólares.
(Have + o verbo no particípio – brought – é chamado de present perfect, que, dentre outras coisas, mostra que algo foi feito no passado, e tem efeito até os dias de hoje.)
My second job brings a few extra dollars in.
Meu segundo emprego produz/traz alguns dólares extras.
The job brings in two thousand dollars a month.
O trabalho produz/traz dois mil dólares por mês.
4 – Bring in também é sinônimo de atrair:
The new campaign has brought in thousands of tourists to the city.
A nova campanha atraiu milhares de turistas à cidade.
The movie should bring in big audiences.
O filme deve atrair uma grande audiência.
5 – Abaixo, bring in como introduzir alguma lei:
She said the government would bring in the necessary legislation to deal with the problem.
Ela disse que o governo introduziria a legislação necessária para lidar com o problema.(Would é um verbo modal que,e junto com um verbo, geralmente passa a ideia de condicional, como você pode reparar no exemplo acima.)
It is just nonsense to actually bring in legislation like this at this stage.
É  simplesmente um absurdo realmente introduzir uma legislação como essa nesta fase.
But it would be better to bring in legislation against the use of flags.
Mas seria melhor introduzir uma lei contra o uso de bandeiras.
6 – Finalmente, bring in no sentido de dar/anunciar o veredito:
There were gasps when the jury brought in a verdict of not guilty.
Houve inquietude quando o júri deu o veredito de não culpado.
(Brought também é o passado simples de bring.)
The jury brought in their verdict within the hour.
O júri deu o seu veredito em uma hora.
Make sure you are all comfortable with the verdict before you bring it in.
Certifiquem-se de estarem todos confortáveis com o veredito antes de o anunciarem.
Gostou do post de hoje? São muitos exemplos e muitas maneiras de usar bring in, né? Então, mãos à obra e "bora" estudar!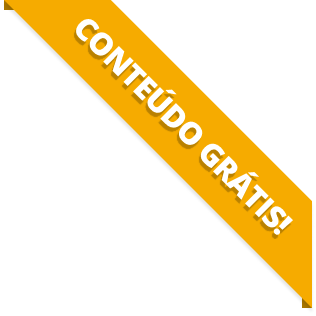 BAIXE O MATERIAL DO POST(PDF+MP3) PARA ESTUDAR QUANDO E COMO QUISER.