Já disse em um outro post que alguns phrasal verbs têm sinônimos, que geralmente são um verbo. É o caso do phrasal verb de hoje, bring on, que tem como sinônimo o verbo to cause. Pela semelhança com o verbo causar, em português, acredito que foi fácil entender seu significado. Mesmo assim, é importante que você se lembre do phrasal verb bring on, pois ele é bastante usado na língua falada.
E para que seja mais fácil de você se lembrar dessa expressão, aconselho que você estude usando o Anki. O Anki é uma ferramenta de repetição espaçada super eficiente, que você pode utilizar como auxílio nos seus estudos. Quer saber mais sobre o Anki? Clique aqui.  Veja os exemplos de bring on, que tem o sentido de causar, abaixo:
People who are sick often wonder what they did to bring this on.
Pessoas que estão doentes frequentemente se perguntam o que elas fizeram para causar isso.
Eating ice cream too fast can bring on a headache.
Comer sorvete muito rapidamente pode causar uma dor de cabeça.
He accused her of bringing shame and disgrace on the family.
Ele a acusou de causar vergonha e disgraça para a família.
(Bring on pode ou não ser separado pelo objeto da frase, como no caso do exemplo acima.)
What brought this event on?
O que causou esse evento?
What brought on this catastrophe?
O que causou essa catástrofe?
She nearly died of a heart attack brought on by fear.
Ela quase morreu de um ataque cardíaco causado por medo.
(Brought é o passado simples de bring.)
You brought it on yourself. Don't complain.
Você causou isso a si mesmo. Não reclame.
Max brought this problem on all of us.
Max causou esse problema para todos nós.
His cold brought on an asthma attack.
O resfriado dele causou um ataque de asma.
The attacks brought on fears that the political process might be overtaken by violence.
Os ataques causaram receios que o processo político possa ser superados pela violência.
I don't know what's brought this on, he's usually so friendly.
Eu não sei o que causou isso, ele geralmente é tão amigável.
(A apostrophe com o "s" é a contração do verbo has. O has + um verbo no particípio – no caso do exemplo "brought" – tem o nome de present perfect. Esse tempo verbal indica, dentre outras coisas, que algo aconteceu no passado e tem efeito até hoje.)
Lembre–se que, apesar de bring on ser um phrasal verb simples, você precisa de prática para realmente apreender seu sentido. Então, coloque os exemplos no Anki e comece a praticar! Se gostou do post, comente e compartilhe.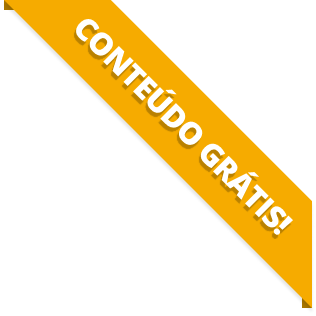 BAIXE O MATERIAL DO POST(PDF+MP3) PARA ESTUDAR QUANDO E COMO QUISER.