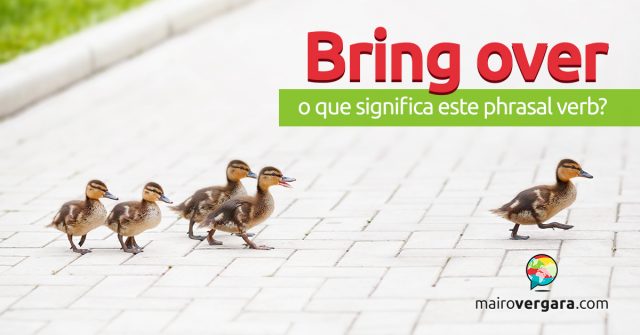 Bring over é um phrasal verb muito simples. Seu único significado é "trazer". Mas isso pode tomar duas formas: 1) "trazer" no sentido de mover algo fisicamente, de um lugar para outro; 2) trazer alguém para algum lado de um conflito ou discussão.
Veremos exemplos de bring over em ambos os sentidos. Antes, no entanto, se você não conhece o Anki, veja o tutorial completo dessa incrível ferramenta de aquisição de vocabulário. Isso é fundamental para que utilize eficientemente os exemplos que vêm a seguir.
1 – Bring over no sentido de mover algo/alguém fisicamente:
I want to bring over my husband sometime.
Eu quero trazer meu esposo, em algum momento.
("Sometime" pode ser entendido como na tradução, mas também como "um dia desses", "algum dia", "qualquer hora", etc.)
I'll bring my vacation photos over when I come.
Eu vou trazer minhas fotos de férias, quando eu vier.
Teams were also encouraged to bring over food to share.
Equipes foram também encorajadas a trazer comida para compartilhar.
The Cinematheque Francaise had the genius idea to bring over this exhibit.
Cinematheque Francaise teve a ideia genial de trazer essa exibição.
Please bring your friend over to dinner sometime.
Por favor, traga seu amigo para jantar um dia desses.
Bring her over to my house and I'll measure her for the dress.
Traga-a à minha casa e eu vou medi-la para o vestido.
He's bringing his new girlfriend over to our house tonight.
Ele vai trazer sua nova namorada para nossa casa hoje.
I'll bring the movie over to you tomorrow night, so we can watch it at the party.
Eu vou trazer o filme pra você amanhã à noite, para que possamos assisti-lo na festa.
2 – Agora, bring over como trazer alguém para certo lado de um conflito:
I'm plotting to bring him over to our side.
Eu estou conspirando para trazê-lo ao nosso lado.
I could have drained him, but I brought him over to our side instead.
Eu poderia ter drenado ele, mas eu trouxe-o para o nosso lado, ao invés.
(A frase vem de um livro "de vampiro", digamos, portanto trata-se de drenar o sangue do indivíduo.)
Take her while she's weak and bring her over to our side.
Tome-a enquanto ela está fraca e traga-a para o nosso lado.
I made up a lesson plan that surprised teachers and brought them over to our side.
Eu criei um plano de aula que surpreendeu professores e trouxe-os para o nosso lado.
O que achou do phrasal verb bring over? Deixe seu comentário. Você também pode baixar o material de apoio, no link abaixo. Até mais!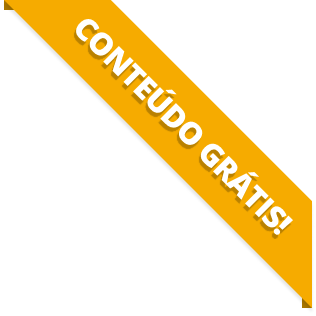 BAIXE O MATERIAL DO POST(PDF+MP3) PARA ESTUDAR QUANDO E COMO QUISER.