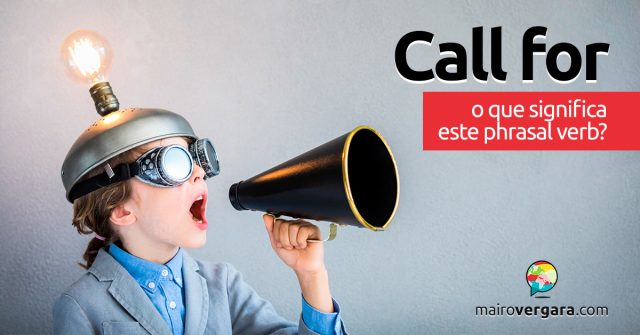 Call for é um daqueles phrasal verbs realmente versáteis e onipresentes na língua inglesa. Ele tem, ao todo, cinco sentidos, dos quais veremos diversos exemplos neste post.
O verbo call, isoladamente, pode ter vários sentidos: chamar, telefonar, convocar, denominar, entre outros. For é uma preposição com dezenas de usos diferentes, mas geralmente é traduzida como "para" e "por".
Antes de irmos aos exemplos em contexto de call for, recomendo que você veja nosso tutorial completo do Anki e aprenda a usar esse excelente programa de revisão para memorizar de fato o phrasal verb call for. Usando o Anki junto às frases que trazemos, você vai aumentar o seu vocabulário de forma rápida e consistente.
1 – O primeiro sentido de call for é "pedir", "solicitar" algo:
Several of the newspapers were calling for his resignation.
Vários dos jornais estavam pedindo a demissão dele.
Protesters were calling for a ban on the production of GM foods.
Protestantes estavam pedindo um banimento da produção de alimentos GM.
Members have called for his resignation.
Membros pediram a demissão dele.
They angrily called for Robinson's resignation.
Eles zangadamente pediram a demissão de Robinson.
Do you hear someone calling for help?
Você ouve alguém pedindo ajuda?
The ceasefire resolution calls for the release of all prisoners of war.
A decisão de cessar-fogo requer a libertação de todos os prisioneiros de guerra.
2 – O segundo sentido de call for é "requerer" algo ou "tornar (algo) necessário". Quando no passado (called for), o phrasal verb vira praticamente sinônimo do adjetivo "necessário".
I really don't think that remark was called for!
Eu realmente não acho que aquele comentário era necessário!
Skill and initiative are called for in this job.
Habilidade e iniciativa são necessários neste trabalho.
This calls for a celebration!
Isto requer uma celebração!
This happy news calls for champagne.
Esta notícia feliz requer champagne.
It's the sort of work that calls for a high level of concentration.
É o tipo de trabalho que requer um alto nível de concentração.
3 – O terceiro sentido de call for é "chamar" ou "convocar" alguém:
I was not surprised when the editor called for me.
Eu não fiquei surpreso quando o editor me chamou.
I called for Ted, but he didn't hear me.
Eu chamei o Ted, mas ele não me ouviu.
I stood on the porch and called for the dog.
Eu fiquei em pé na varanda e chamei o cachorro.
The audience called for the playwright.
O público chamou o dramaturgo.
The judge called for the verdict.
O juiz convocou o veredicto.
4 – Call for pode também significar "pegar" alguém para sair, num horário especificado previamente e geralmente implicando o uso de um veículo. É um uso bem diferente dos outros e parece ter pouco a ver com o verbo call, mas lembre-se que o uso de phrasal verbs são estabelecidos culturalmente e não precisam "fazer sentido".
John said he'd call for Mary at eight.
John disse que ele iria pegar a Mary às oito.
Your flight is at 6 AM, so the driver will call for you at 4.
Seu voo é às 6 AM, então o motorista vai pegar você às 4.
I will call for you about eight this evening.
Eu vou pegar você por volta das oito, neste entardecer.
Someone's at the door, calling for the package.
Alguém está na porta, para pegar o pacote.
The driver will call for you at 7:00.
O motorista vai pegar você às 7:00.
5 – Por fim, call for pode significar "anunciar", "prognosticar" uma determinada condição climática (sempre falando a respeito de um serviço de previsão do tempo).
Take an umbrella with you — the forecast is calling for rain this afternoon.
Leve um guarda-chuva com você — a previsão está anunciando chuva esta tarde.
For this afternoon the forecast calls for partly cloudy skies.
Para esta tarde, a previsão anuncia céu parcialmente nublado.
The weather forecast calls for clouds and rain.
A previsão do tempo anuncia nuvens e chuva.
The forecast calls for snow flurries tonight.
A previsão anuncia queda de neve esta noite.
O que achou do phrasal verb call for? Lembre-se de compartilhar o post com seus colegas e comente abaixo, em caso de dúvida. Até a próxima!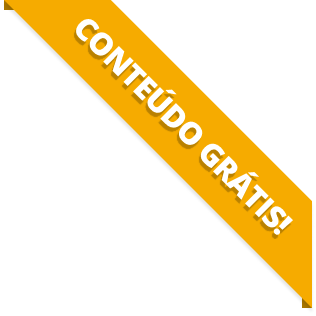 BAIXE O MATERIAL DO POST(PDF+MP3) PARA ESTUDAR QUANDO E COMO QUISER.