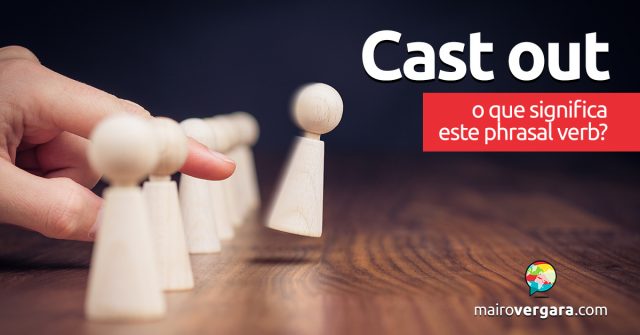 O phrasal verb cast out tem apenas dois sentidos. No primeiro deles, cast out é sinônimo de "expulsar", "banir", "alienar". No segundo, cast out equivale a "lançar" ou "projetar" — geralmente um olhar, uma sombra; algo relacionado a raios de luz.
O verbo cast, de forma isolada, é sinônimo de "lançar" e "atirar". Ao combiná-lo com a preposição out (equivalente a "fora"), formando então cast out, o sentido literal obtido é o de "lançar fora". Como é evidente, "lançar fora" remete, de fato, aos dois sentidos reais de cast out, que vimos antes. Essa análise serve apenas para você sabia qual é a intuição, a "lógica" por trás do phrasal verb cast out.
O que fará você dominar e conseguir usar cast out na prática, é o contato com muitos exemplos em contexto. Isso é exatamente o que trazemos a seguir. Além de ler e ouvir os exemplos, sempre recomendamos que você use o Anki, um excelente programa de revisão, para memorizar de fato o phrasal verb. O Anki é uma ferramenta indispensável no estudo de idiomas; veja nosso tutorial completo do Anki e saiba mais.
1 – Seguem exemplos de cast out como "expulsar", "banir", "alienar":
They were cast out of normal society.
Eles foram expulsos da sociedade normal.
("Cast out" aqui está no particípio, não no infinitivo; por isso é "expulso", não "expulsar". "cast" continua "cast" pois esse verbo tem a mesma forma em qualquer tempo verbal.)
Through eating Adam was cast out of Paradise.
Pela alimentação, Adão foi expulso do Paraíso.
It is considered evil and has been cast out of normal use.
É considerado mal e foi banido do uso normal.
Cast out by his family, he was forced to fend for himself.
Expulso por sua família, ele foi forçado a cuidar de si mesmo.
("fend for" pode significar "defender" ou "cuidar". "fend for oneself" equivale a "cuidar de si mesmo".)
We have to cast out these old-fashioned ideas and methods.
Nós temos que banir esses métodos e ideias antiquados.
When I questioned their methods, they cast me out of the group.
Quando eu questionei os métodos deles, eles expulsaram-me do grupo.
After I got in yet another fight at school, the headmaster cast me out.
Depois que eu entrei em mais outra briga na escola, o diretor me expulsou.
One of the roles which science plays is that of casting out superstition.
Um dos papéis que a ciência desempenha é o de banir a superstição.
So that now he felt doubly cast out — from the world and from his dreams.
De modo que agora ele sentia-se duplamente alienado — do mundo e de seus sonhos.
("so" aqui equivale a "de modo que".)
2 – Agora, confira cast out como "lançar", "projetar":
I cast out a gaze at her again.
Eu lancei um olhar para ela novamente.
He cast a look out to his little brother.
Ele lançou um olhar para seu irmão pequeno.
Drake frowned at him, then cast a look out at the audience.
Drake franziu a testa para ele, e então lançou um olhar para a plateia.
Fontaine cast his gaze out into the parking lot for a few minutes.
Fontaine lançou seu olhar para o estacionamento durante alguns minutos.
White fluffy clouds casting shadows onto a vast desert plain.
Nuvens brancas e fofas, projetando sombras num vasto plano deserto.
He cast his shadow out into the park, using his magical flashlight.
Ele projetou sua sombra no parque, usando sua lanterna mágica.
Both the dog as well as the cube are casting shadows onto the ground.
Tanto o cachorro como o cubo estão projetando sombras no chão.
Chegamos ao final. O que achou de cast out? Tem alguma sugestão de post para nós? Deixe seu comentário. Lembre-se de compartilhar, bons estudos e até mais!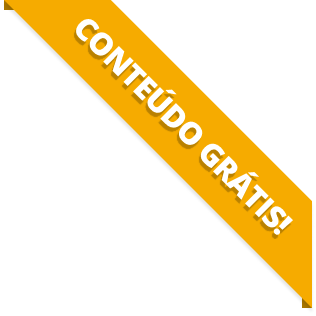 BAIXE O MATERIAL DO POST(PDF+MP3) PARA ESTUDAR QUANDO E COMO QUISER.