Para um bom aprendizado de um idioma estrangeiro, a prática é fundamental. Por isso, aqui nos posts do site do Mairo Vergara, sempre apresentamos vários exemplos, com expressões sendo usadas em diferentes contextos, para que você possa realmente entender como usar cada uma delas.
Também recomendamos o uso do Anki, para potencializar seu aprendizado. Se você não sabe o que é o Anki, clique aqui e descubra mais sobre essa incrível ferramenta de repetição espaçada.
No post de hoje, falaremos sobre o phrasal verb catch up, que pode ser usado de três maneiras diferentes: como alcançar, recuperar ou ficar em dia e inteirar-se das novidades, se atualizar. Preste atenção nos exemplos para entender como usar catch up em cada uma de suas definições.
1 – Primeiramente, veremos catch up como alcançar:
We left before them, but they soon caught us up again.
Nós saímos antes deles, mas eles logo nos alcançaram novamente.
(Catch up é um verbo que pode ou não ser separado pelo objeto da frase. Se o objeto for um pronome – no caso acima, us –  essa separação é obrigatória)
The runner caught up to the leader on the last lap of the race.
O corredor alcançou o líder na última volta da corrida.
(Repare que catch é um verbo irregular. Por isso, seu passado é irregular – caught.)
The red car caught up with the blue one.
O carro vermelho alcançou o azul.
Bill caught up with Ann, and they walked to the bank together.
Bill alcançou a Ann e eles andaram juntos ao banco. 
2 – Agora, veremos exemplos de catch up sendo usado no sentido de recuperar, ficar em dia:
He's missed so much school that he's going to find it hard to catch up.
Ele faltou tanto na escola que ele vai achar difícil ficar em dia.
I need a quiet time so I can catch up on my work.
Eu preciso de um tempo calmo para poder ficar em dia com meu trabalho.
He started school late and now has to catch up.
Ele começou a escola tarde e agora tem que ficar em dia.
3 – Por último, catch up como inteirar-se das novidades ou se atualizar:
Come over tomorrow and we can catch up.
Venha amanhã e nós podemos nos inteirar das novidades.
I need a little time to catch up on the news.
Eu preciso de um pouco de tempo para me atualizar com as novidades.
We all need to catch up on what Tony has been doing.
Nós todos precisamos nos inteirar/nos atualizar no que Tony vem fazendo.
I need some time to catch up.
Eu preciso de um pouco de tempo para me atualizar.
Você já tinha ouvido falar em catch up? Consegue nos dar mais exemplos desse phrasal verb? Comente aqui embaixo e lembre-se de compartilhar com os amigos, caso tenha gostado do post.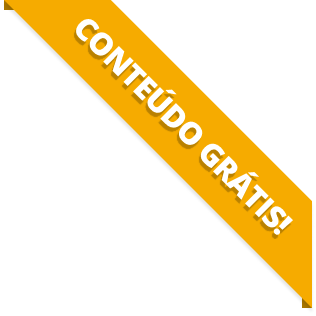 BAIXE O MATERIAL DO POST(PDF+MP3) PARA ESTUDAR QUANDO E COMO QUISER.