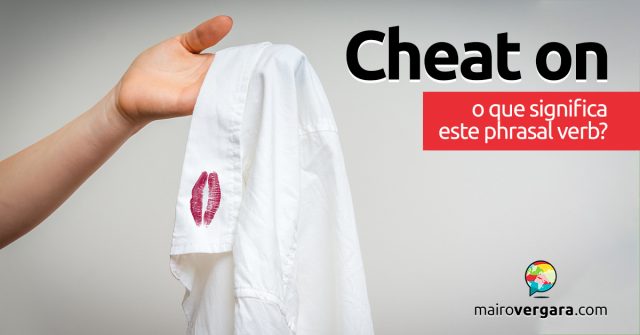 Cheat on é um phrasal verb extremamente comum no inglês e é daqueles bem fáceis. Ele pode ter dois sentidos: "trair" e "trapacear". No primeiro sentido, geralmente se fala de uma traição conjugal. No segundo sentido, pode tratar-se de qualquer tipo de trapaça. Vamos ver exemplos abundantes disso na prática, mais adiante.
Tomemos um momento para ver o significado literal de cheat on. O verbo cheat equivale a "enganar", "burlar", "trapacear", "trair". On equivale a "em". É fácil perceber, sendo assim, o porquê de cheat e on juntos resultarem nos sentidos que vimos.
Vamos, agora, aos exemplos na prática. Basta estudar, ler e ouvir essas frases algumas vezes e você ficará craque em usar cheat on. Além disso, sempre recomendamos que use o Anki, um fantástico programa de revisão, para memorizar de verdade o que foi estudado. Veja nosso tutorial completo do Anki para saber mais.
1 – Seguem exemplos de cheat on como "trair" um cônjuge:
He cheated on his girlfriend.
Ele traiu a namorada dele.
Well, I heard that Jane cheated on Rob.
Bem, eu soube que Jane traiu Rob.
("heard" é normalmente apenas "ouvi", mas aqui tem o sentido de "ouvi falar" ou "soube".)
I found out he was cheating on me last year.
Eu descobri que ele estava me traindo ano passado.
She found out that he'd been cheating on her.
Ela descobriu que ele vinha traindo ela.
He discovered that she'd been cheating on him.
Ele descobriu que ela vinha traindo ele.
You were cheating on her up until two months ago?
Você estava traindo ela até dois meses atrás?
My husband says he stopped cheating on me months ago.
Meu marido diz que ele parou de me trair meses atrás.
I'd found Philippe was cheating on me and I was angry and hurt.
Eu havia descoberto que Philippe estava me traindo e eu fiquei com raiva e machucada.
I hired a private detective to see if my spouse was cheating on me.
Eu contratei um detetive privado para ver se minha esposa estava me traindo.
My partner of five years admitted cheating on me a year into our relationship.
Meu parceiro de cinco anos admitiu ter traído-me um ano após o início de nosso relacionamento.
The magazine claims that almost half of Britain's women cheat on their partners.
A revista afirma que quase metade das mulheres da Inglaterra traem seus cônjuges.
2 – Agora, cheat on em situações onde uma pessoa trapaceia, de alguma forma — as traduções variam, nesse caso:
They say she cheated on her taxes.
Eles dizem que ela era desonesta nos impostos dela.
The teacher caught the student cheating on the test.
O professor pegou o estudante colando na prova.
Their job is to check that none of the signatory countries is cheating on the agreement.
O trabalho deles é checar que nenhum dos países signatários está traindo o acordo.
I can't believe that Katie cheated on the test — I always thought she was an honest person.
Eu não consigo acreditar que a Katie colou na prova — eu sempre pensei que ela era uma pessoa honesta.
Chegamos ao final. Você tem alguma sugestão de post? Não hesite em comentar abaixo. Se curtiu o post, não deixe de compartilhar e até mais!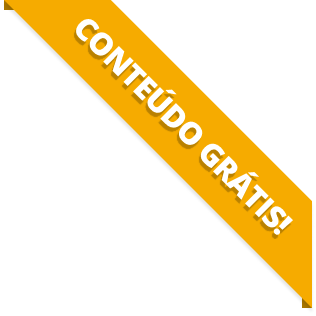 BAIXE O MATERIAL DO POST(PDF+MP3) PARA ESTUDAR QUANDO E COMO QUISER.