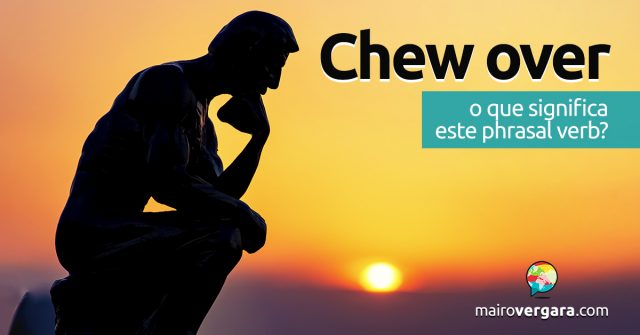 Chew over é um phrasal verb bem simples e útil, que tem apenas dois sentidos. Caso você não saiba usar o Anki com as frases de exemplo que trazemos, já recomendo que confira nosso breve tutorial sobre isso. É um método simples e eficaz de revisar o conteúdo do post.
Agora, falemos de chew over. O verbo chew pode significar "mastigar" ou "roer". Ao adicionar a preposição over (uma de suas traduções é "sobre"), temos o sentido de "discutir ou pensar sobre algo extensamente e detalhadamente" ou "repreender", "criticar severamente".
Note que chew over pode ser separado; nesse caso, o objeto de chew fica entre chew e over. Você vai se acostumar a isso praticando com os exemplos.
1 – Veja chew over no sentido de ponderar ou refletir sobre algo:
I've been chewing the problem over since last week.
Eu tenho ponderado o problema desde a semana passada.
Yet another senator chewing over the idea of running for president.
Ainda outro senador ponderando a ideia de concorrer para presidente.
I'll have to chew it over for a while. I'm not sure now.
Eu vou ter que ponderar por um tempo. Eu não tenho certeza agora.
Your plan sounds good, but I'll have to chew it over.
Seu plano parece bom, mas eu vou ter que refletir sobre ele.
I chewed over the idea for a few days but decided against it.
Eu ponderei a ideia durante alguns dias, mas decidi ignorá-la.
("against it", ao pé da letra, seria "contra isso", mas neste caso trata-se de descartar a ideia ponderada.)
We can chew it over at lunch.
Nós podemos refletir a respeito, durante o almoço.
Officials meet regularly to chew over the future of the company.
Oficiais encontravam-se regularmente para refletir sobre o futuro da empresa.
Why don't we do lunch sometime and chew over these matters?
Por que nós não almoçamos qualquer hora e refletimos sobre esses assuntos?
I've chewed the job offer over with many people, but I still haven't decided what to do.
Eu refleti sobre a oferta de emprego com muitas pessoas, mas eu ainda não decidi o que fazer.
2 – Agora, chew over no sentido de repreender:
They really chewed me over for forgetting to write the report.
Eles realmente me repreenderam por esquecer de escrever o relatório.
When we were kids, my parents would chew over all of us whenever we made a big mess.
Quando nós éramos crianças, meus pais repreendiam-nos severamente sempre que nós fazíamos uma grande confusão.
The boss is totally going to chew us over if he hears that we lost that big client.
O chefe vai mesmo nos repreender se ele souber que nós perdemos aquele grande cliente.
("Totally" serve apenas para enfatizar a afirmação.)
O que achou de chew over? Se tiver alguma dúvida, deixe nos comentários. Compartilhe o post e até mais!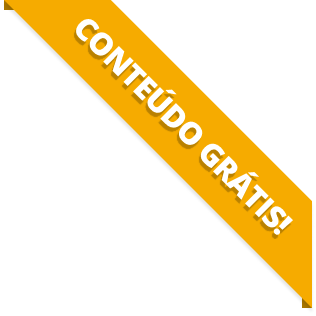 BAIXE O MATERIAL DO POST(PDF+MP3) PARA ESTUDAR QUANDO E COMO QUISER.