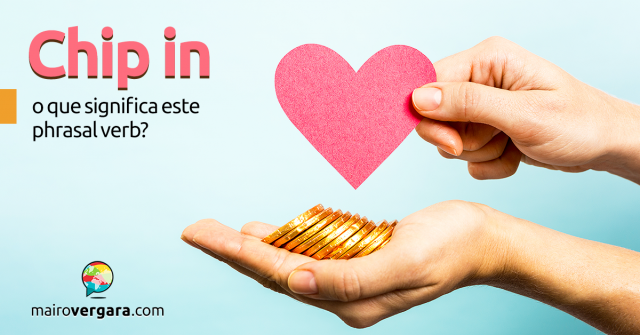 Se você acompanha nossos posts sobre os phrasal verbs, já deve ter percebido que para realmente aprendê-los, é preciso praticá-los. Por isso, antes de falar sobre a expressão de hoje, gostaria de te lembrar da importância de usar o Anki pra praticar o inglês. O Anki é uma ferramenta de repetição espaçada que te ajuda a organizar seus estudos e torná-los mais eficientes. Clique aqui para ler nosso tutorial completo dessa ferramenta super útil e totalmente grátis.
Bem, agora vamos ao que mais interessa: o phrasal verb chip in. Chip in tem duas maneiras de ser usado – no sentido de contribuir, seja com dinheiro ou com uma sugestão ou ideia e interromper alguém. Abaixo você encontra exemplos de chip in sendo usado na prática para que você entenda melhor seu uso:
1- Primeiro, chip in no sentido de contribuir:
Could you chip in a dollar on the gift, please?
Você poderia contribuir com um dólar para o presente, por favor?
The three friends decided to chip in to buy John an expensive birthday present.
Os três amigos decidiram contribuir para comprar para o John um presente de aniversário caro.
They each chipped in 100 euros and bought their mother a trip to Greece.
Cada um deles contribuiu com 100 euros e compraram para sua mãe uma viagem para a Grécia.
(Acima temos o verbo chip no passado – chipped.)
Everyone chipped in with ideas for the baby shower.
Todos contribuíram com ideias para o chá de bebê.
Perhaps the Commission can chip in and give another idea.
Talvez a comissão possa contribuir e dar outra ideia.
I wanted to chip in, but I couldn't get a word in edgewise. 
Eu queria contribuir, mas eu não tive a oportunidade de falar.
(Acima temos uma expressão – get a word in edgewise – que significa "ter a oportunidade de falar".)
2- Agora, chip in como interromper:
Can I chip in? I just wanted to say that I thought your presentation was fantastic.
Posso interromper? Eu só queria dizer que eu achei que sua apresentação foi fantástica.
Mr. President, allow me to chip in with my own, somewhat different angle.
Senhor presidente, permita-me interromper com meu próprio e um pouco diferente ângulo.
You can chip in any time.
Você pode interromper a qualquer momento.
If I could chip in there are a couple of issues I'd like to raise.
Se eu puder interromper, há algumas questões que eu gostaria de levantar.
Lembre-se de compartilhar o post caso tenha gostado e de contar pra gente o que você achou do phrasal verb chip in nos comentários abaixo. Até o próximo post!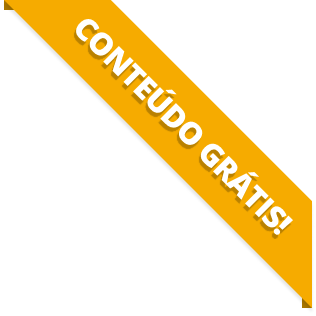 BAIXE O MATERIAL DO POST(PDF+MP3) PARA ESTUDAR QUANDO E COMO QUISER.