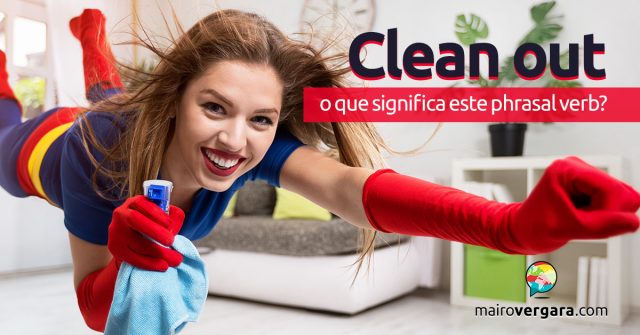 Clean out é o phrasal verb que veremos hoje e ele tem cinco sentidos diferentes. O primeiro deles é limpar o interior de algo e o segundo é esvaziar algum lugar, seja de pessoas ou coisas. Os outros três sentidos de clean out são geralmente usados de maneira bem informal. São eles: acabar com algum grupo, deixar alguém sem dinheiro ou coisas materiais e usar totalmente algo, até que isso acabe. Antes de irmos aos exemplos, clique aqui para ler o nosso post completo sobre o Anki e entenda como essa ferramenta pode elevar a eficiência dos seus estudos.
1 –  Clean out no sentido de limpar um lugar:
The zookeepers clean out the cages once a day. 
Os zeladores do zoológico limpam as gaiolas uma vez ao dia.
I cleaned the pan out with a scrub brush.
Eu limpei a frigideira com uma escova de esfregar.
("Cleaned" é o passado de "clean".)
Someone has to clean the garage out.
Alguém tem que limpar a garagem.
I'll clean out my closet tonight.
Eu vou limpar meu closet hoje a noite.
(A partícula 'll é a abreviação de "will", que antes de um outro verbo, o coloca no futuro.)
2 – Clean out no sentido de esvaziar um lugar, seja de pessoas ou coisas:
The looters cleaned out the house.
Os saqueadores esvaziaram a casa.
The comedian's bad jokes cleaned the place out.
As piadas ruins do comediante esvaziaram o lugar.
The crows cleaned out the whole field of corn.
Os corvos esvaziaram todo o campo de milho.
At the shop's first sale the customers cleaned out the entire stock of shoes.
Na primeira promoção da loja os clientes esvaziaram o estoque inteiro de sapatos.
3 – Clean out usado de uma maneira informal, significando acabar com um grupo no sentido de expulsar:
The xeriff was determined to clean out the gangs.
O xerife estava determinado a acabar com as gangues.
When the cowboys became too rowdy, the bartender picked up his shotgun and cleaned them out.
Quando os caubóis se tornaram rudes demais, o barman pegou seu rifle e acabou/expulsou com eles.
The police will clean out the crowd.
O policial vai expulsar o público.
4 – Clean out como deixar alguém sem nada:
The robbery cleaned us out.
O roubo deixou a gente "liso".
The stock market crash cleaned out even careful investors.
A queda da bolsa de valores deixou sem nada até os investidores mais cautelosos.
The thieves stole my bank card and cleaned out my account.
Os ladrões roubaram meu cartão do banco e "limparam" minha conta.
Emergency supplies were already low, and the hurricane cleaned them out.
Suprimentos de emergência  já estavam em baixa, e o furacão acabou com eles.
5 – Clean out como usar algo até que isso acabe:
I'd offer you something to eat, but Sean was here last night and he cleaned us out.
Eu te ofereceria algo para comer, mas o Sean esteva aqui na noite passada e acabou com tudo/fez a "limpa".
Government soldiers moved in and cleaned the village out.
Soldados do governo se mudaram e fizeram a limpa no vilarejo.
The supermarkets were cleaned out by panicking shoppers.
Os supermercados foram esvaziados pelos clientes em pânico.
O que achou do post? Conte para a gente abaixo e, caso tenha gostado, lembre-se de compartilhar.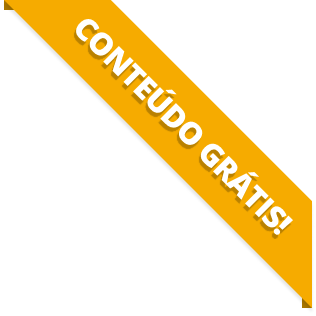 BAIXE O MATERIAL DO POST(PDF+MP3) PARA ESTUDAR QUANDO E COMO QUISER.