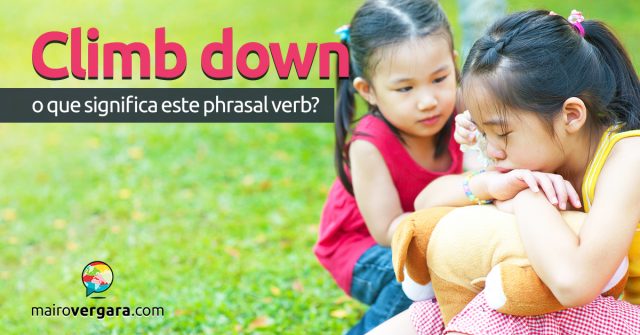 Existem muitos phrasal verbs que tem dois sentidos, um literal e um figurado. Este é o caso do climb down, que quer dizer descer (literalmente escalar/subir para baixo) ou recuar, voltar atrás de uma opinião. É fácil perceber a diferença entre os dois sentidos de climb down, mas mesmo assim é necessário que você os estude. Fazendo uso do Anki você consegue muito mais eficiência nesses estudos, além de mais organização. Por isso, caso ainda não tenha baixado essa ferramenta super eficiente, clique aqui para ler nosso tutorial completo.
1 – Climb down no sentido de recuar ou voltar atrás:
The professor had to climb down from his strong opinion.
O professor teve que voltar atrás na sua forte opinião.
My dad is stubborn and doesn't like to climb down from his ideas.
Meu pai é teimoso e não gosta de voltar atrás nas suas ideias.
I knew I was right, so it was hard to climb down from my suggestion.
Eu sabia que eu estava certo, então foi difícil voltar atrás com minha sugestão.
Helen is very humble and finds it easy to climb down from her own opinions.
Helen é muito humilde e acha fácil recuar de suas próprias opiniões.
He couldn't climb down from his opinion and fought with the teacher.
Ele não pôde voltar atrás na sua opinião e brigou com o professor.
2 – Climb down no sentido literal de descer:
After hiking all day, we climbed down the mountain.
Depois de caminhar o dia todo, nós descemos a montanha.
(Perceba que "climbed" é o passado de "climb".)
It's hard for my grandmother to climb down the stairs.
É difícil para minha avó descer as escadas.
Maria used her rope to climb down the side of the cliff.
Maria usou sua corda para descer o lado do penhasco.
The attic didn't have a light, so we had to climb down the ladder in darkness.
O sótão não tinha uma luz, então nós tivemos que descer a escada no escuro.
The truck is so high, it's hard for children to climb down from it.
O caminhão é tão alto que é difícil para as crianças descerem dele.
Conte para a gente o que achou do post nos comentários abaixo e caso tenha gostado, compartilhe =)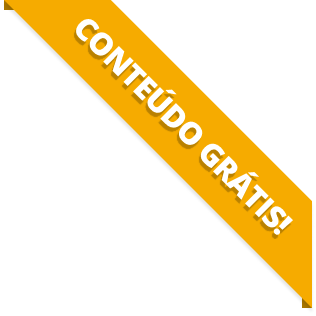 BAIXE O MATERIAL DO POST(PDF+MP3) PARA ESTUDAR QUANDO E COMO QUISER.